Automation API Integrations
API Calls & Integration for your document automation in Power Automate, Zapier, Make(Make), Workflows, and AppyPie.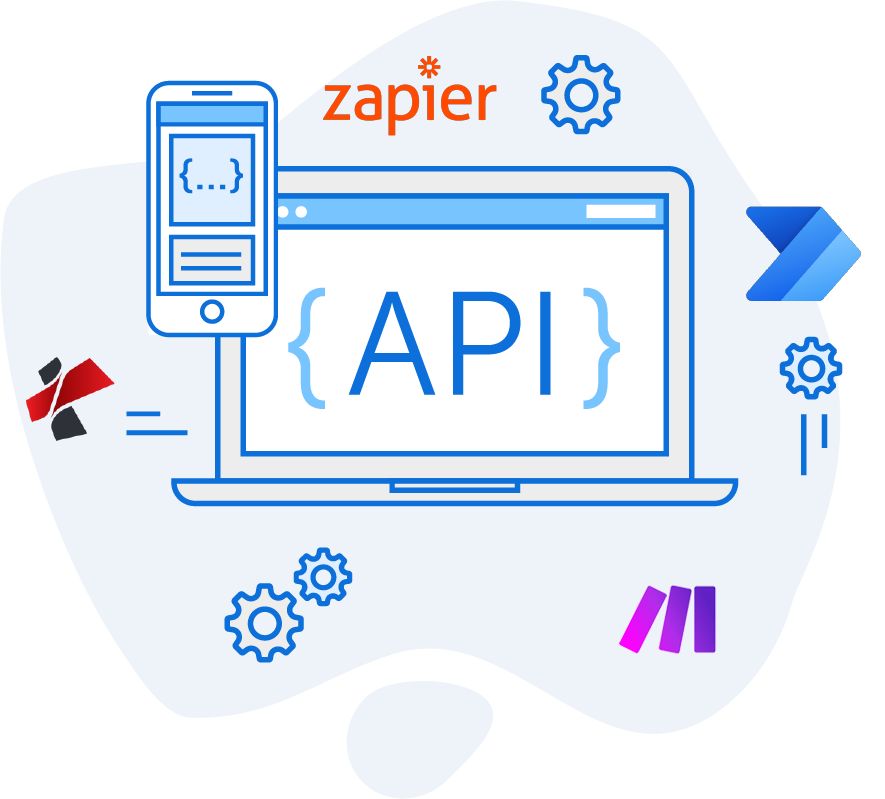 PDF4me API Automation
Simplify your document jobs and save time by connecting PDF4me with the most popular automation platforms.PDF4me is now fully equipped with robust and scalable connectors and actions that will make your document jobs effortless.
You will require PDF4me Automation Calls to run your Integrations with no-code platforms like Power Automate, Zapier, AppyPie, and Make (formerly Make). Moreover, you can use these calls to economically and efficiently run automation with PDF4me Workflows. Feel free to choose from the most popular platforms that best suit your requirements.
API Calls that fit your budget
A broad range of specially curated plans for software enthusiasts, businesses, and end-users who require API calls on a monthly basis or as a one-time purchase.
PDF4me APIs is one of the best document management services available in the market. They perfectly integrate with the most popular no-code platforms to deliver you the best automation experience. With the high-performing, robust and scalable APIs, PDF4me is one of the top choices in document automation.
PDF4me API class is one of the cheapest and best APIs solutions available in the market. Feel free to compare our prices with any of our competitors and we are sure to come out as the best performing and cheapest service available.
Perfect Document Management APIs
We provide a large number of features that can take your document management experience to the next level. We are under constant research to find any missing feature that would help our users simplify their document management with easy automation solutions like the PDF4me Workflows.
Compare API Platforms
| Platforms | PDF4me API Portal | PDF4me.com |
| --- | --- | --- |
| Overview | | |
| Subscriptions | Only API based Plans | Online tools & Addons |
| Addons | | API Call Packages |
| Free Trial | 20 API Calls | |
| API Calls | | |
| Minimum Calls | 1000 | 100 |
| Maximum Calls | As per requirement | 10000 |
| Flexible Call Limits | | |
| Custom Plans | On request | |
| Billing Mode | Monthly | Prepaid |
| | Get API Subscription | Purchase API Package |
Have more questions?
Get more info on Automation and API calls from our FAQs
We are sure you will have more queries regarding automation and API Calls. We prepared for you a list of the most common questions and answers we get from users. If you still feel you need to talk to us, reach us through our support.