PDF4me Scan & Automation for Mobile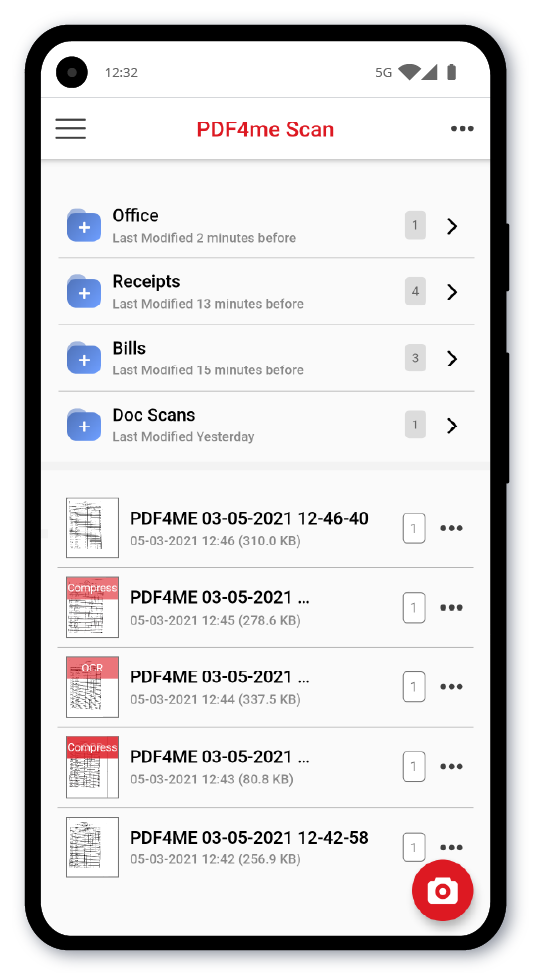 Transform your mobile into a smart document scanner
PDF4me Scan & Automation App is the free, fast, and easy way to turn your smartphone into a document scanner. Capture and convert images from your mobile into PDF in simple steps. Scan, Optimize, Print, or Share documents from your mobile anytime, anywhere.
With PDF4me's powerful OCR engine, generate PDFs with searchable text out of captured images of documents, notes, bills, receipts, and more.
Go Mobile with PDF4me
Transform your mobile device into a portable document scanner with powerful OCR, compression, and more PDF capabilities
Capture, Scan, Print, or Share
Need to scan a document while you're away from your office or without access to a scanner? We've got the perfect solution for you. The PDF4me Scan & Automation app will instantly turn your mobile phone into a document scanner. You can easily capture or scan the document, convert it to PDF, print, or share as you wish.
Edit, Optimize, and Organize
The user-friendly folder and file management system of PDF4me Mobile App helps you to organize and save all the documents processed very conveniently. Moreover, you can choose to edit the crop, color schema, or even optimize the document by reducing the file size with the compress feature.
Readily Sync with PDF4me Web
Unlock the full potential of your scanner app by syncing it with PDF4me Web App. Use the same credentials of the Web App to login into your Mobile App if you are an existing user or register on the Web with the credentials of your Mobile App if you are new. Thereby, send documents to Web App for advanced editing and processing capabilities.