By Vishnu Subramoniam | Automation
Google drive and Dropbox trigger for PDF4me Workflows
Automating Workflows is now easier with PDF4me. With the addition of the new Dropbox and Google Drive triggers, you can now automate all of your workflows and keep them running with the least human intervention. PDF4me Workflows are a simple but powerful way to automate document jobs. They are both economical and come with a wide range of document actions and controls to set up the perfect workflow.
The Google Drive and Dropbox triggers are easy to configure and set up to create your automation.
Let's look at a scenario where you want to watch for a file when it arrives in a specific folder in your Cloud storage and trigger a workflow Say, you want to Protect PDF files arriving at a particular folder and split them and save them back to another folder.
Adding a trigger to a Workflow
Adding a Dropbox trigger or a Google Drive trigger is simple. Let us assume you are already on the Create Workflow page. You will see the Add Trigger button. Select the trigger of your choice.

For the first time, you will have to create a connection to authorize. You will have to then select the folder from your already existing folders where you will be expecting the files to trigger the workflow.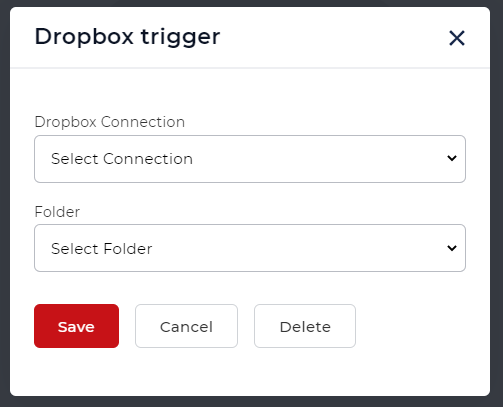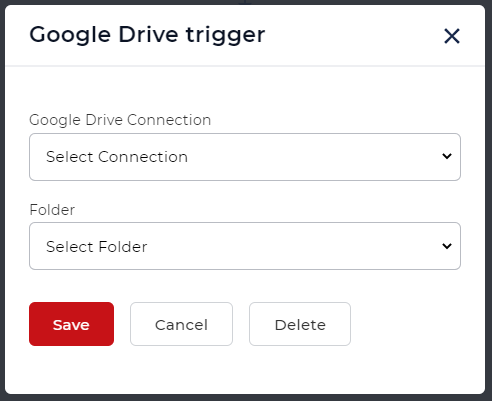 Once you have added the trigger of your choice, the triggers are set to pick up the files within no less than 5 minutes of their arrival. Once the PDF file you want to Protect is detected in this case, the file is picked up and sent to the next step.
Add a Protect PDF action
The Protect PDF action is quite simple to configure. All you have to do is provide the password string with which you want to protect your PDF.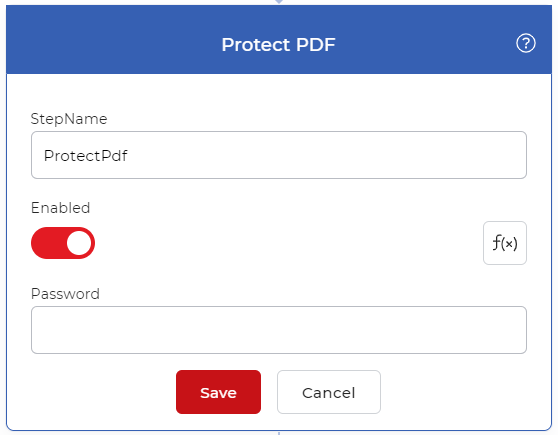 Once the password has been added, you can add the action you want next. In this case, saving it to storage.
Add a Save to Dropbox action
Configure the action by providing the folder where you want to save the result from the previous action. Once the folder has been configured your workflow is good to Publish and run on its own every time a file arrives in the source folder.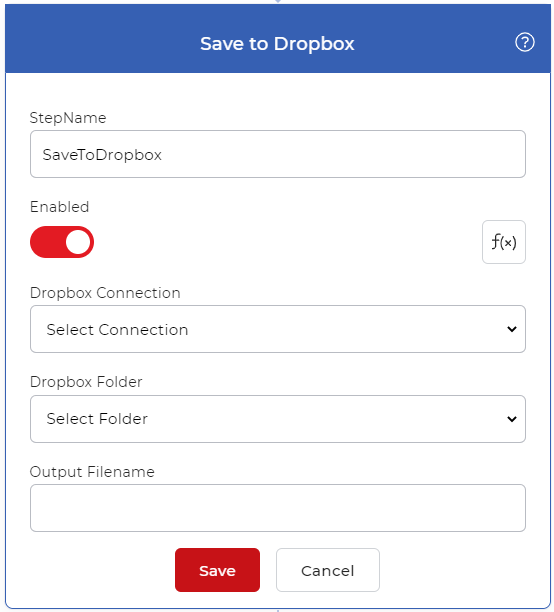 You can also use the Save to Google Drive action to save it to Google Drive or other available storage options you prefer.
The final Workflow should look like below. You can also try the Protect PDF action from our online tool suite.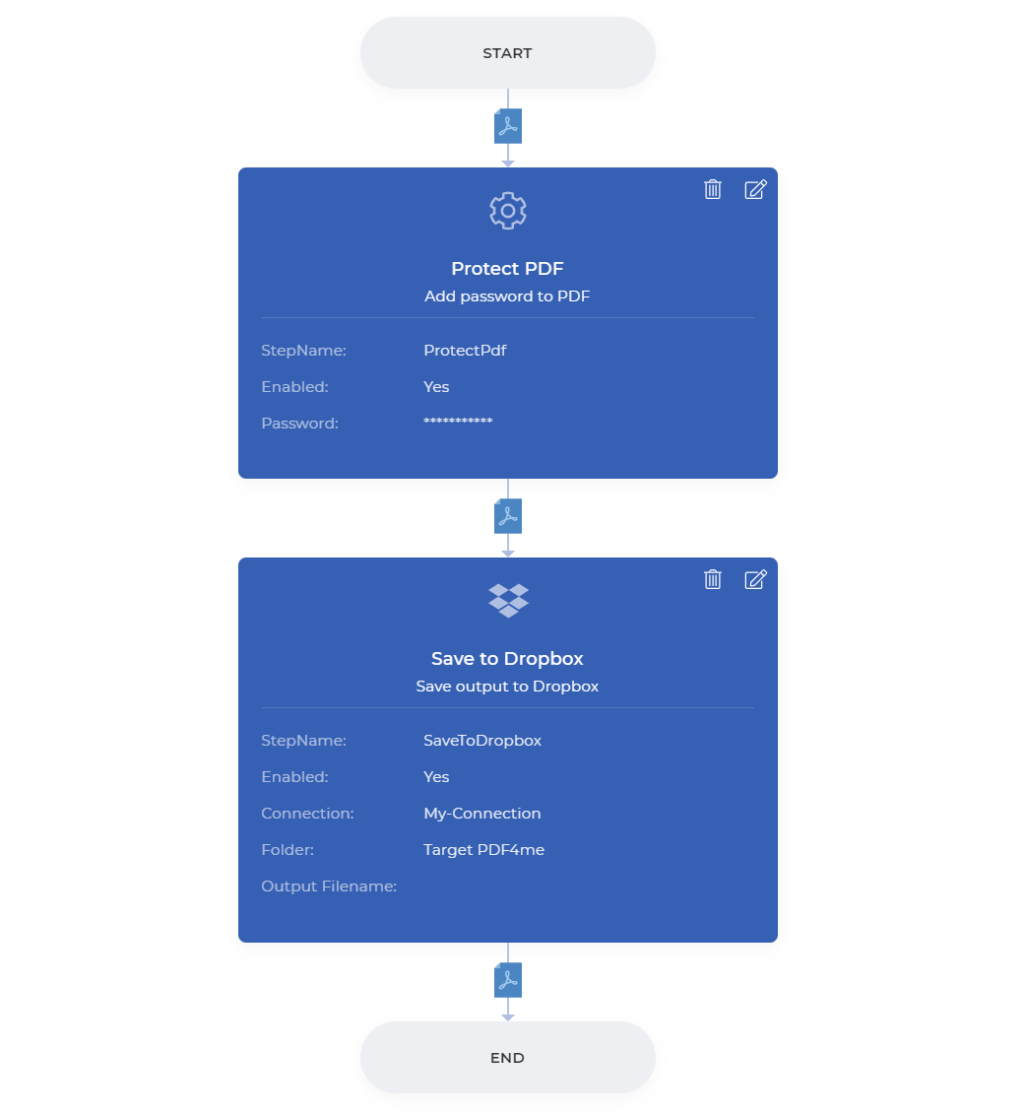 Get a PDF4me Subscription, and you can run Workflow automation without breaking and save valuable time to focus on your most important business processes. Save money on expensive third-party automation platforms and get unlimited access to all premium tools online.