By Thomas Devasia | PDF Security
Permanently remove password from PDF online
As more sectors are becoming paperless and choosing digital documents, securing these documents is also important. Thereby, we receive a lot of documents that are protected using a password. For viewing or processing these documents, every time we need to open it using a complex password that is often system or sender generated. Want to remove these passwords from your protected PDFs for further processing or sharing?
PDF4me's Unlock PDF tool lets you remove these complex passwords that are often difficult to remember. If you want to set a simple password to your PDF, this can be done using the Protect PDF tool also. These tools are simple to use and can also be tried online for free. As the tools are web-based, they can be accessed using any device that can run a browser and connect to the internet.
How to Remove PDF Password online?
Password-protected PDFs are often difficult to process, edit or convert. Remove these complex passwords from your PDF files using the PDF4me Password remover.
Let us begin with launching the Unlock PDF tool from the PDF4me features page.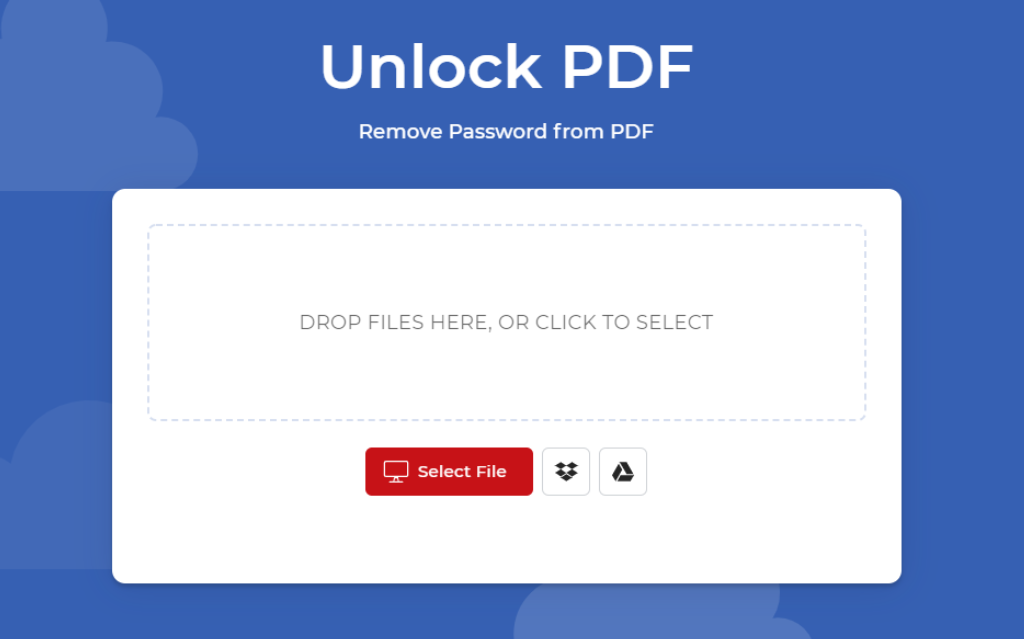 Upload your protected PDF or Simply Drag & Drop the PDF in the document selection menu.
Enter the password used for encrypting the PDF.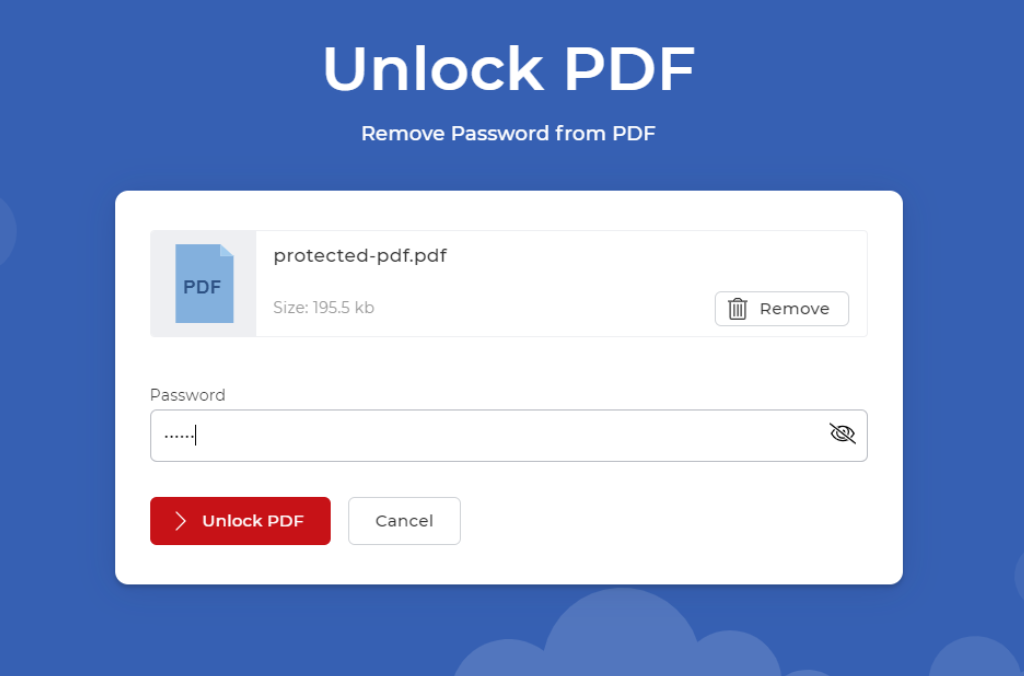 Simply click Unlock button. Done!
You can also remove passwords or unlock your documents directly by using the PDF Editor. When a protected file is uploaded, a prompt for password will come using which you can remove the PDF password and edit your PDF further.
Get a PDF4me Pro Subscription and handle your PDF security by adding or removing passwords without limitations. Also, there will be no limit to the number of times you can use any tool of the PDF4me Suite.