By Aravindan Dhanapal | Convert to PDF
Create PDF Report with the best online PDF tool suite
What's the best way to generate a single PDF report from multiple files?
Say your text is in Microsoft Word. Your spreadsheet data is in Excel. There are also some images and you require a cover page.
Is there a simple way to merge all this information into one PDF? And can you edit the new file easily?
This article looks at our online PDF converter software and how it can help create the perfect PDF report.
You'll learn how to upload and convert multiple files at once. Then you'll discover how to merge them into a single PDF file and organize each page. You can even rotate images, add annotations, and edit everything to suit your needs.
Read on to discover how simple it is to create a PDF report using PDF4me.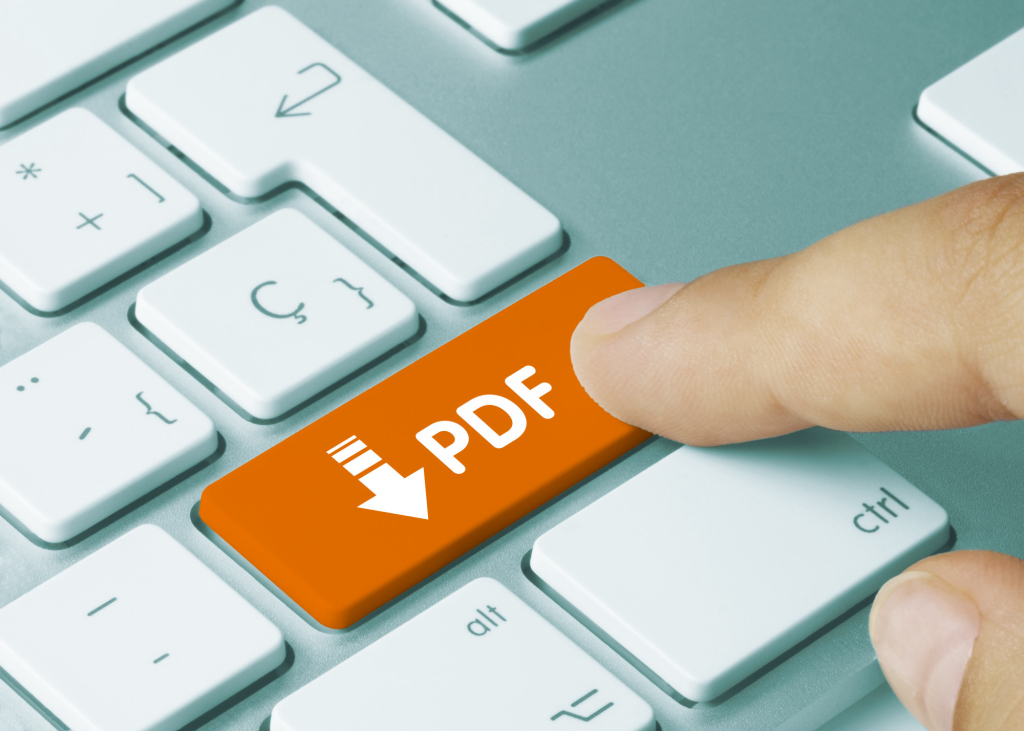 Why a PDF Report?
Perhaps you've used Microsoft Word or Apple's Pages to write your report. Then your boss or tutor demands it to be sent in PDF format.
What's so special about a PDF that everyone seems to use it?
PDF or Portable Document Format is the most recognized file format that any type of computing device can open and view.
A PDF will look identical on a Mac, PC, Android phone, or Chromebook. Unlike Word or Excel documents, fonts and images always appear the same way no matter the device or OS. There's no cost to view a PDF and lots of free PDF reader apps exist to do just that.
Most businesses, colleges, and schools prefer their workers and students to convert reports to PDF. That way, everyone works with exactly the same document as it was intended to be viewed.
Gather Documents to Convert to PDF
Converting one document into a PDF is extremely easy. It becomes more of an issue when the report consists of several files and types that aren't joined together.
The first step to create a PDF report is to gather all the information in one place if possible. Although our free online PDF converter software can import files from almost anywhere it's better to get organized.
Copy or move your Excel spreadsheets, JPEGs, and word processing docs into one folder. That way, everything's centralized.
Then think of how you want the final product to look.
Will your report have a cover page? What about the contents section? How will spreadsheet info slot in and where will the images go?
Once you have a plan in place it's time to use the PDF converter to create your report.
PDF4me Free Online PDF Converter
The PDF4me converter merges and creates your PDF report in 5 simple steps:
Choose and upload your files
Select the optimization level
Choose the merge option
Re-arrange your document pages if required
Convert to PDF
The first step is to visit our website homepage PDF4me.com and select the PDF Converter option.
Either tap the plus symbol or drag-and-drop up to 4 documents to begin uploading. Pro customers can select up to 20. You can also import files from Google Drive and Dropbox.
Our software gives you the option to optimize your PDF report for the web or choose the maximum file compression. Select 'None' for no compression.
At this point, you can choose to merge your files into one PDF.
On the right of the screen beneath the compression options, select the Merge PDF output files into single PDF option. The list on the left will change to show each file's page order.
Click and drag a file up or down to rearrange its order. When everything looks good, click the 'Start Convert' button to begin converting your PDF.
Merge PDF Conversion Complete
The PDF conversion process takes several seconds if you have a fast Internet connection. Our software displays a 'Job Completed' message when converting's finished.
PDF4me makes it easy to download, export, and share your new PDF report.
Tap the download button to save it to your device. Or choose Google Drive or Dropbox to send it to those Cloud file apps. You can also attach your report in an email or copy a shareable link.
You now have a fully merged PDF report made from multiple documents.
But what if you need more control over your PDF? How can alter the page layout and edit the contents including adding highlights and shapes?
Edit PDF Report
PDF4me boasts a full editing suite so you can change and manage your PDFs online.
Tap the preview magnifying glass icon beneath the red cloud. This will open the Edit PDF screen.
The toolbar on the left lets you:
Add comments/annotations
Color highlight text
Draw and add shapes
Add stamps
Insert images
PDF4me's powerful features turn your portrait view into a landscape with one single click. You can delete pages and if you make a mistake it's easy to restore them. The options menu also lets you invert your selection.
Organize PDF Report
The Job Completed screen offers a wealth of additional options to work with your merged PDF report.
Tap the Organize Pages button.
This screen shows the order of each page of your new PDF. To edit, simply drag a page and drop it where you want.
If you need to move multiple pages hold down the Ctrl key (Windows users) or the Command key (Mac users). Each selected page has a red border. You can then drag your selection to order your report.
Need to rotate a page? Or delete one from your new report?
PDF4me's powerful features turn your portrait view into a landscape with one single click. You can delete pages and if you make a mistake it's easy to restore them. The options menu also lets you invert your selection.
Best Online PDF Converter
Creating a PDF report doesn't have to be difficult.
Using our PDF converter, you can upload Word to PDF, Excel to PDF, and most major file formats. Our software then lets you organize pages and edit them until you're happy.
You can then download the PDF report, share it online, or save it to your Cloud accounts. But that's just the beginning.
PDF4me boasts many useful features to help enhance your PDFs.
You can sign, split, compress, protect, and add watermarks and QR codes. Preview your document before downloading it. Or convert it to another file format – the choice is yours!
PDF4me lets you convert two files each hour for free. If you require unlimited usage our Pro license is just $6 per month.
Creating and editing PDF reports is simple and powerful with PDF4me.