By Varun Satish | Convert to PDF
Convert PNG to PDF using Image to PDF Converter
PNG is short for Portable Network Graphic, a type of raster image file that supports lossless data compression. They were developed as a replacement for the GIF image format. It can handle graphics with transparent or semi-transparent backgrounds and hence they are a very popular format among designers. As it is non-patented, you can open a PNG using any image editing software without the need for licensing.
Often you might want to convert these PNG files to PDF. The PDF4me Image to PDF converter easily lets you convert PNG to PDF and also combine them if required in simple steps. You can upload as many as 150 files for a single conversion Job.
How to convert PNG to PDF files?
To begin with launch the Image to PDF converter from the PDF4me tools page.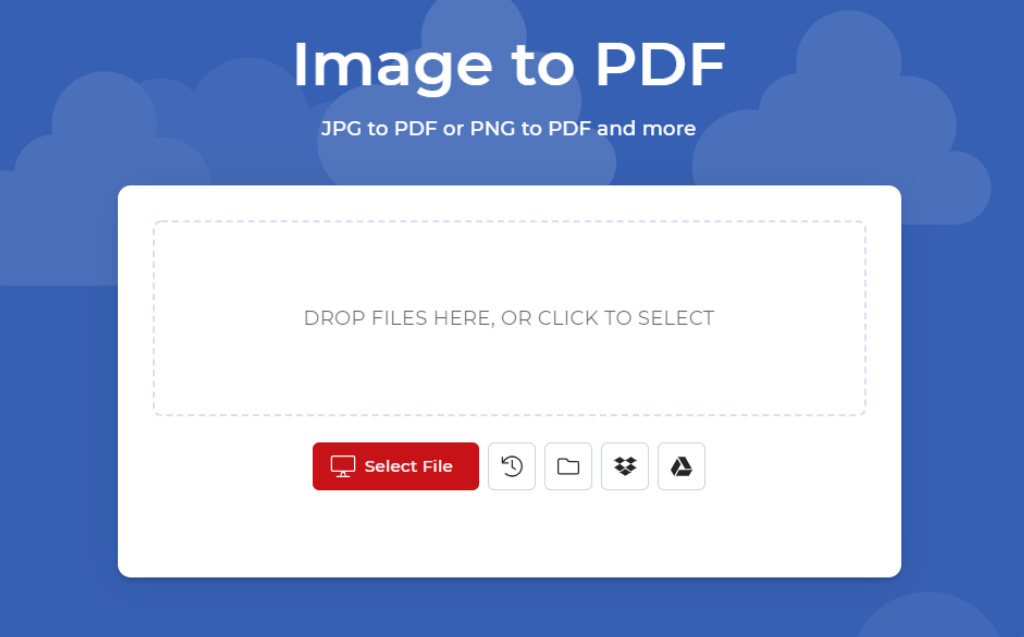 Upload or drag and drop up to 150 PNG or JPG files.
You can merge these images into a single PDF document by selecting the Merge PDF output files into single PDF. Also, if the images contain text that you want to recognize, you can also enable the OCR to recognize text option.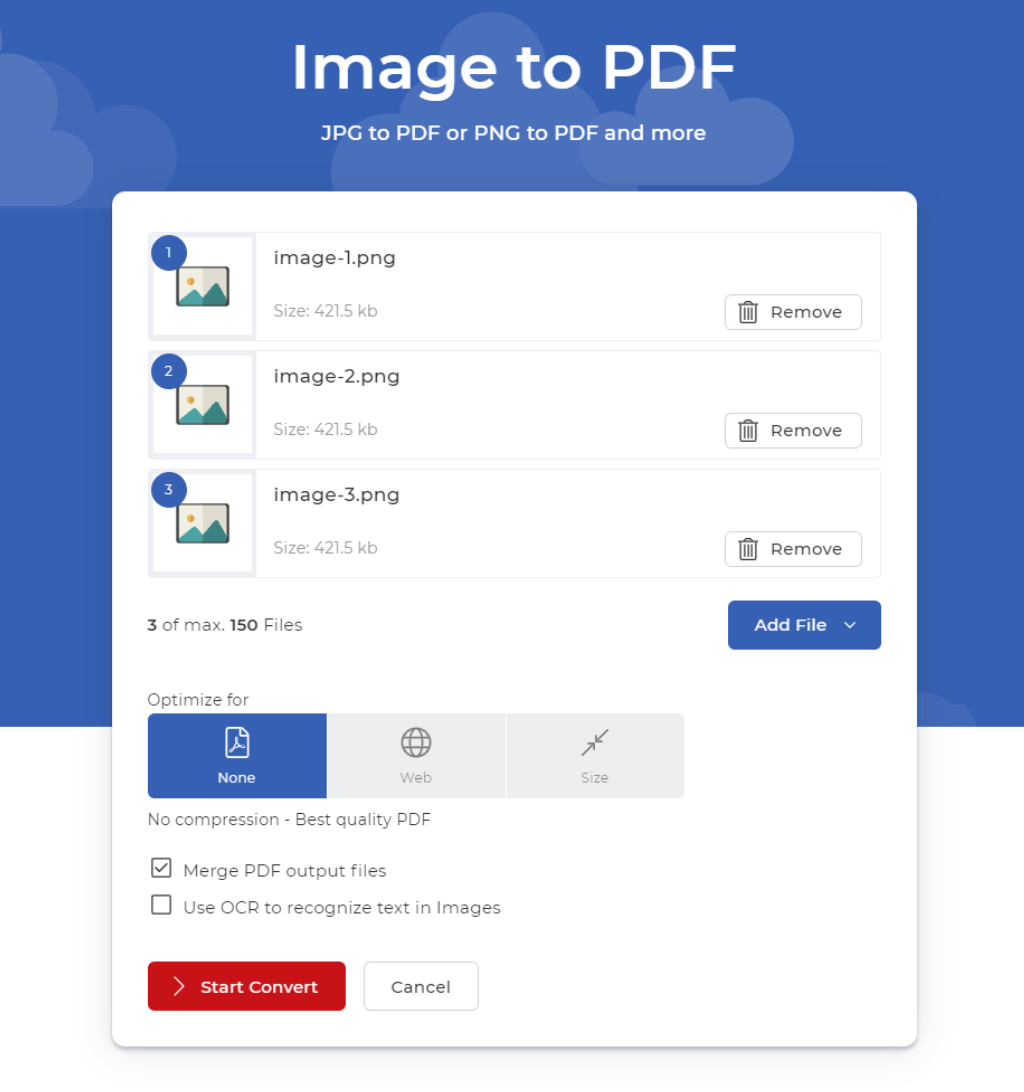 Once you have completed your configurations, select the Start Convert button. Once the processing is completed, your output PDF files will be ready for preview and download in a few seconds.
Get a PDF4me Pro Subscription to convert an unlimited number of PNG to PDF. Also, there will be no limit to the number of times you can use any other tool of the PDF4me Suite.