By Vishnu Subramoniam | Optimize PDF
Create Fast Web View PDF using Optimize for Web tool
Web applications become popular and relevant these days based on the performance & quality of information. The response speed is an important aspect in which Web applications are ranked in the present day. Optimizing your PDF files has great advantages for their rendering in Web Applications
Enhanced performance due to Fast Web View enabled

Faster loading of PDFs as they are received as streams of data

Better viewing on the Web with RGB coloring

Uses fewer data due to smaller size
PDF4me has one of the best engines that generate Web Optimized PDFs that are great for online applications. The Optimize for Web tool is tuned to deliver high-quality PDFs by removing redundant and unnecessary data for electronic document exchange.
How to create Fast Web View PDF?
Linearizing or optimizing documents for the Web can be easily achieved using PDF4me Optimization.
Start optimizing PDF by launching the Optimize For Web tool from the features page.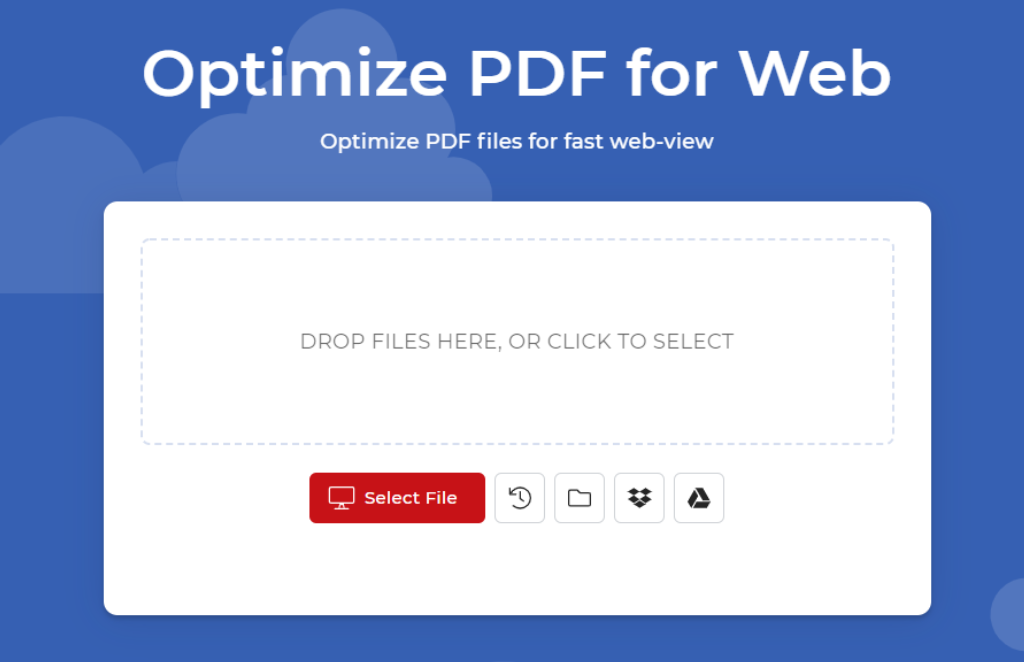 Upload or Drag and Drop the PDF files you want to optimize for Fast Web View. You can upload up to 20 files in a single process for linearizing.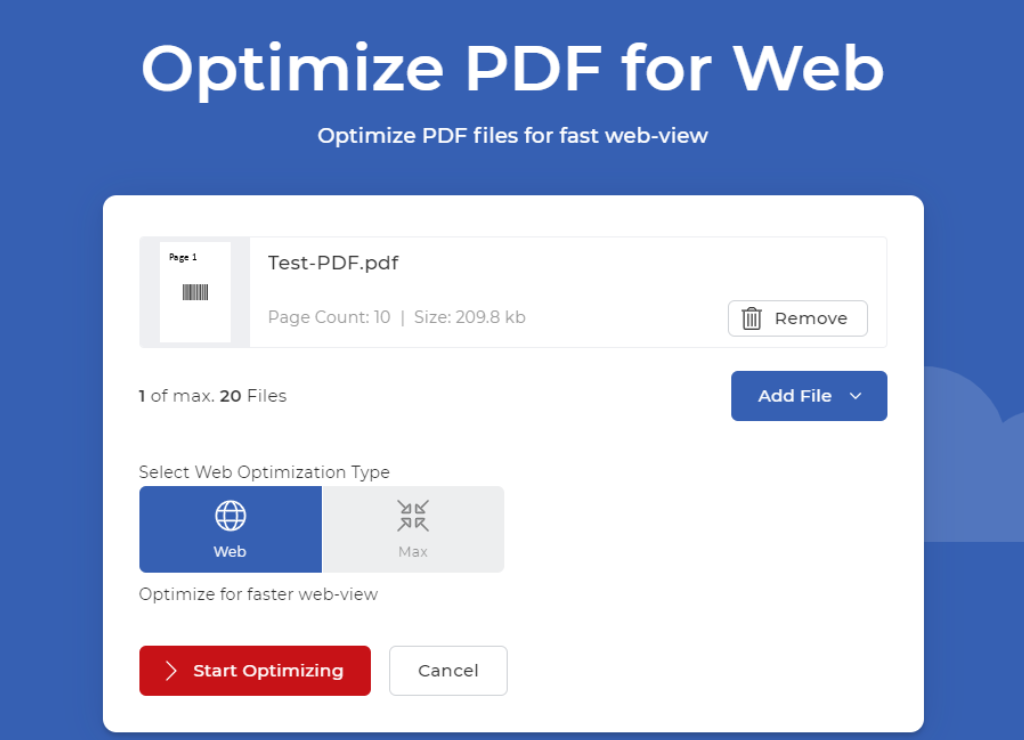 Once the files have been uploaded, select the optimization profile

Select Start Optimizing.
Your optimized PDFs will be ready for preview and download in a matter of seconds.
Modifying PDFs (adding or updating Form fields, etc.) will remove linearization
Adding more than one digital signature removes linearization. Also, ensure a digital signature is added only after linearizing.
How to know if a PDF is Web Optimized?
You can check if a Fast Web View is enabled in a PDF using the PDF4me Metadata Editor.
Upload your PDF to the Metadata Editor
Go to the Advanced tab and you will be able to see the status of the Fast Web View of your PDF.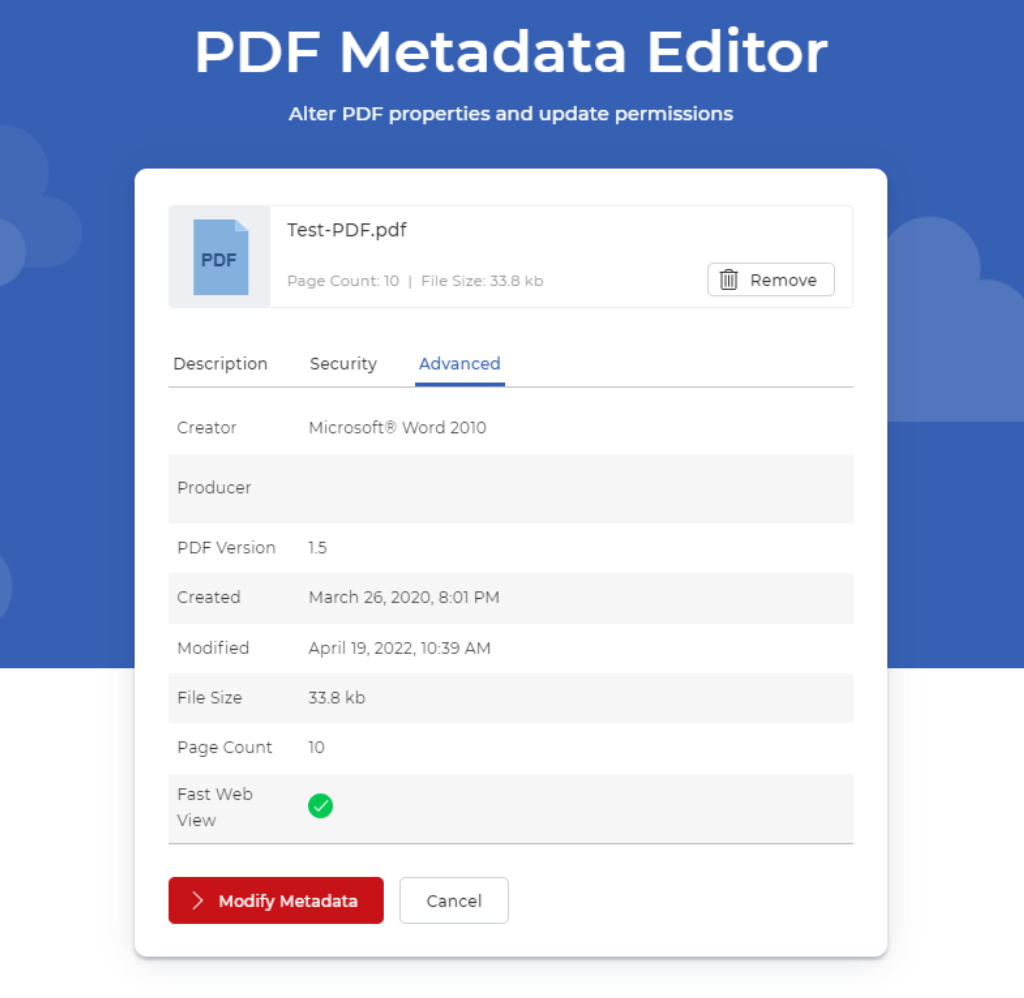 Get a PDF4me Pro Subscription and Optimize as many PDFs as required without limits. Also, use all the premium tools in the PDF4me Suite unlimited. Moreover, take advantage of the PDF4me document automation as well.