By Nishanth Asokan | Optimize PDF
Reduce PDF file size using the Compress PDF tool
PDF files can often come in very large sizes. They can contain high-quality images and a lot of other data that can increase their size. The large size of PDF files might get in the way of their further processing, sharing, or archiving. It also becomes difficult to upload large-sized PDFs to some of the online portals where you have size limitations to the files uploaded.
PDF4me's Compress PDF tool can compress your PDFs up to 99% of their total file size. With as little quality loss as possible, the PDF Compress tool is a great way to shrink the size of your PDF files which makes it easier to upload, share, archive, or process them. You can upload up to 20 files in a single process and compress them with the PDF compressor.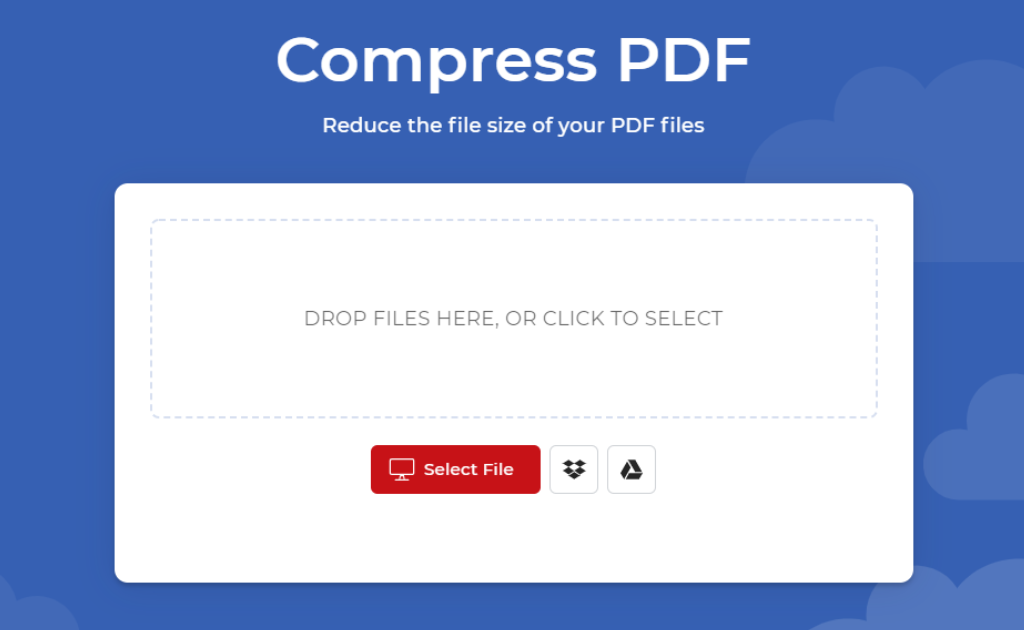 Drag and drop or Upload large PDFs you want to Compress.

Select the desired profile for compression

Default - Very little loss in quality and moderate compression.
Max - Very high compression with some loss in quality.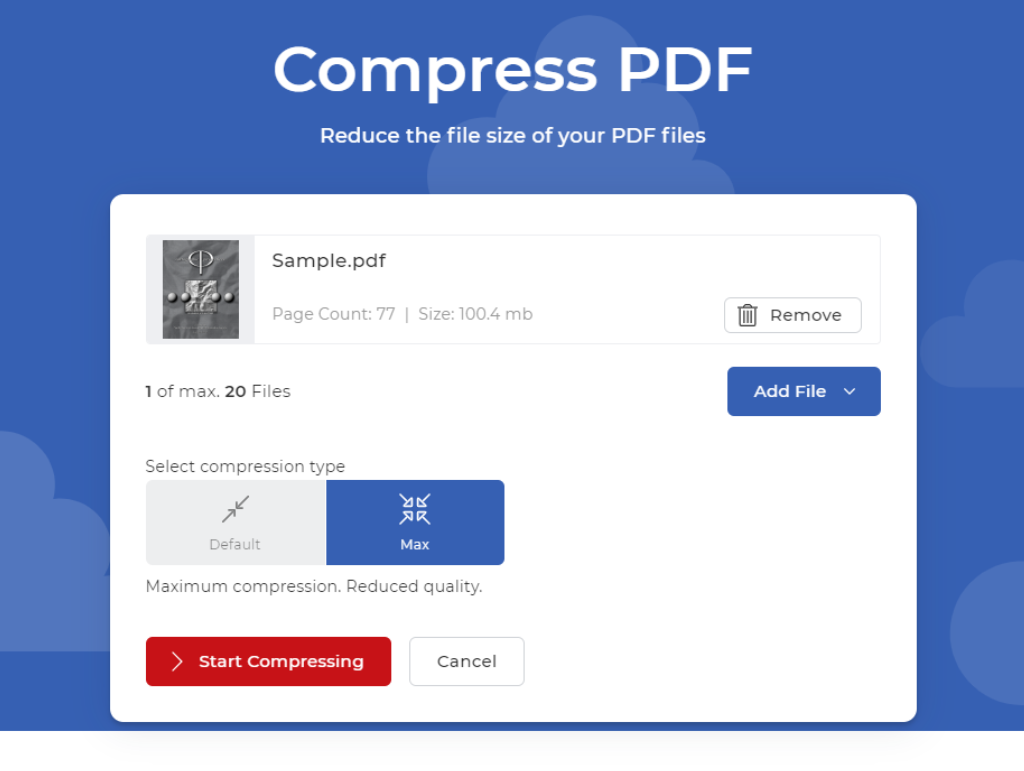 Once the configurations are complete, select Start Compress.
Once compressed your files will be ready for download in seconds. You can also download the processed files as a ZIP, which will help you reduce the size further.
Get a PDF4me Pro Subscription to upload up to 20 large files in a single Compress process. Also, there will be no limit to the number of times you can use any tool of the PDF4me Suite.