By Nishanth Asokan | Optimize PDF
Compress image files for sharing using PDF4me App
In this new digital era, people are always capturing their lovely moments, nature, selfies, and any kind of information that is available to capture just not to miss it. Smartphones have turned everyone into a photographer. Nowadays the smartphone cameras are built with lenses that can provide high-resolution images which produce larger size pictures. It's important to compress the images so that we can share more images with limited limits using less data.
Large size pictures as in terms of MBs and GBs, and it is a vital concern nowadays while sharing your images with others. Some email systems have an upper limit for an attachment and it is very difficult while uploading to other external apps with limited mobile data and slow internet connections.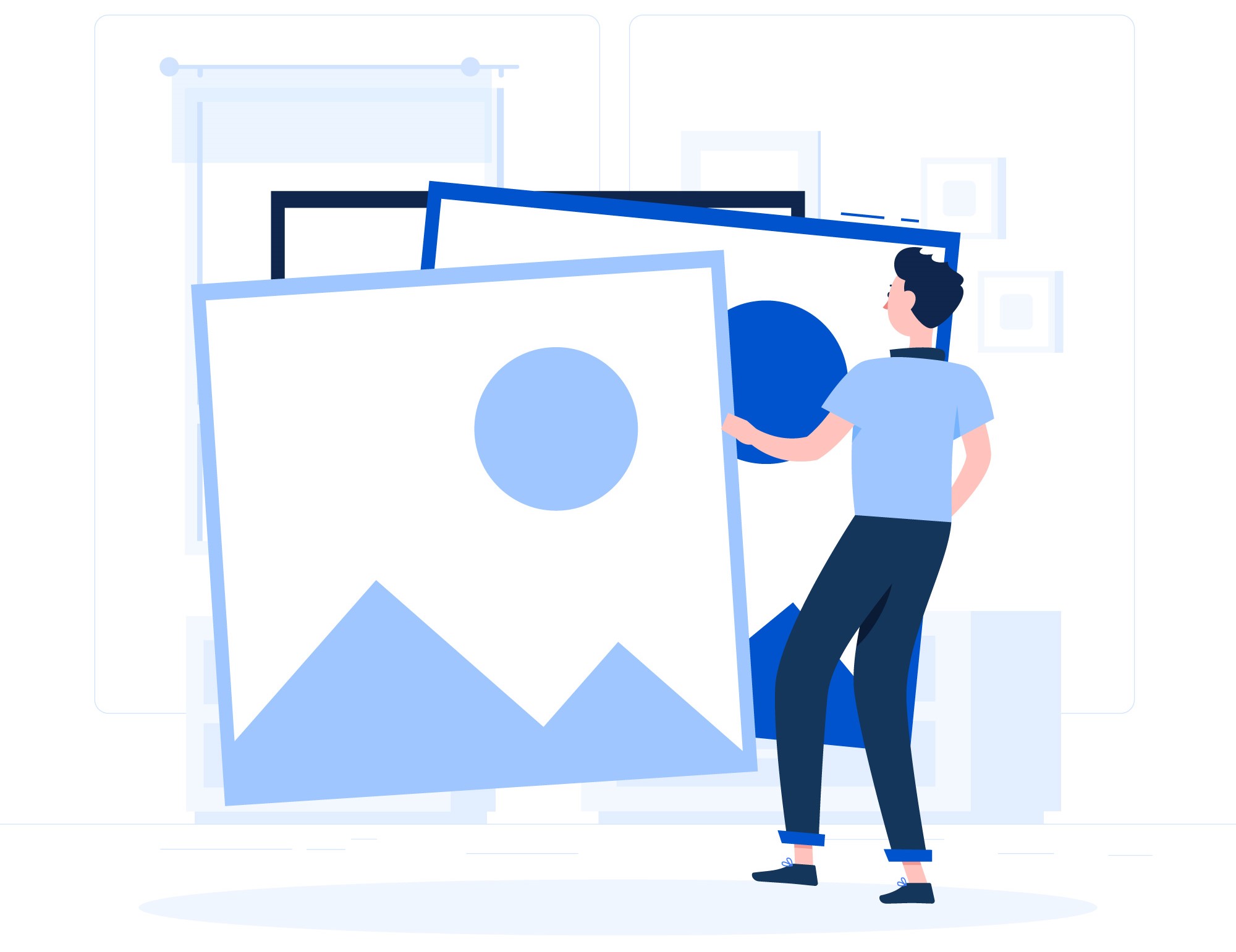 To overcome all the file size issues and to maintain a possibly good available storage size on your device, the PDF4me Scan and Automation app can be the best solution that could handle many documents related to mobile app requirements. This app can compress the documents, images on your device and doesn't make any copy of it. It is a very lightweight online app that could process conversions over powerful cloud infrastructure more securely.
PDF4me Scan & Automation comes with a free document scanning feature to capture any documents, business cards, personal documents, and many more. The app comes at your aid, anytime, anywhere, when you need to process a document and complete a workflow for urgent needs. You can use it quickly to capture images of your favorite moments, compress and share them instantly without even switching to another app.
How to capture & compress images using PDF4me Scan App?
You can either capture an image directly from the PDF4me Scan App or import images already captured for compression and sharing. Choose the images that you wish to compress from your device file system and import them to the PDF4me app. You can see the import option once you selected the file from your device.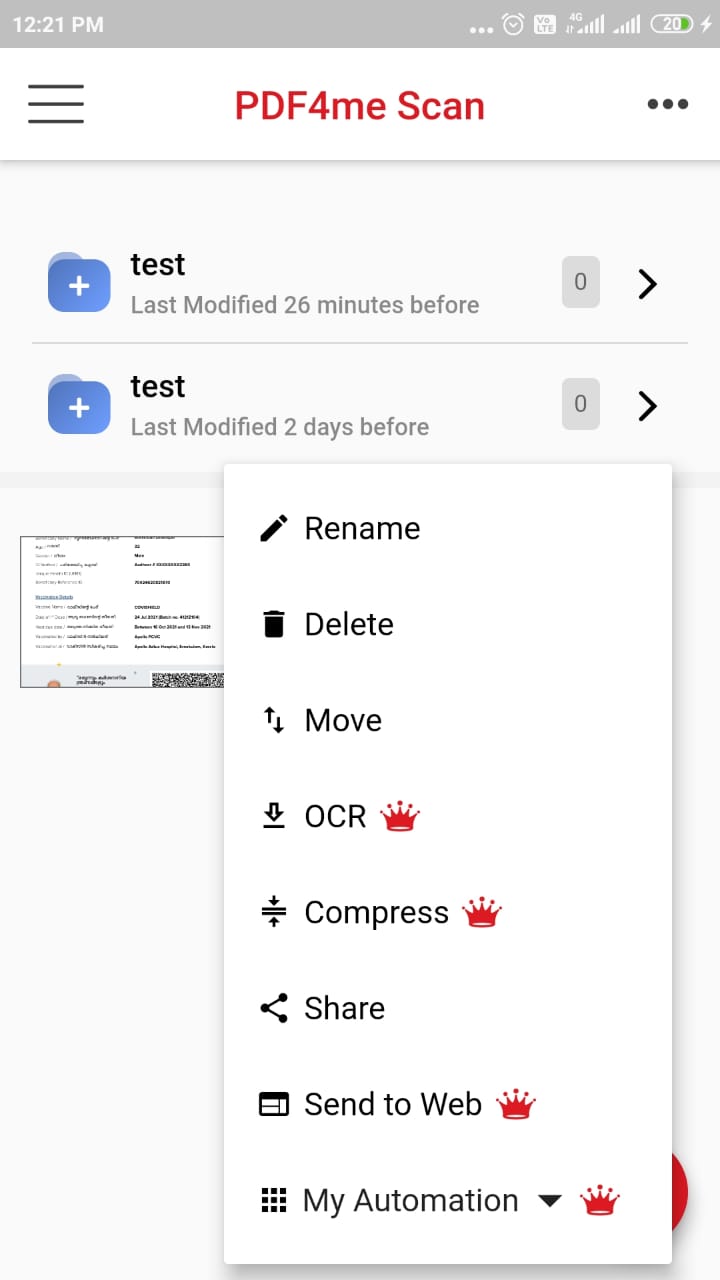 Then the imported documents or images are now ready to place in the desired folder location within your PDF4me scan app, please choose the folder and save the documents.
There are various options available in the app. Please select all or certain files that you would like to compress. Once you have selected the files, you can tap on the options icon that provides the list of many actions that are available for the selected documents.
These actions are depending on the file types, for example, if PDF is selected then the Convert to PDF action will not be shown as it doesn't use. Likewise, for images and documents, we can see compress action enabled, just tap on it. That's all you have to do! In few seconds all your selected files are compressed with minimum file size and maximum quality.
Now that you've all your files compressed you can directly share them from the Scan App using the share option with the desired service.
Sync your PDF4me Mobile with your PDF4me Web App to have more control over your images or documents. With a PDF4me subscription, you can even automate all these processes and have unlimited access to premium and unique document manipulation and management features.
PDF4me is a great market leader in document processing and it has various products and features in the marketplace with a significant userbase. Compressing is not only reducing the file size, it is also an art of maintaining the quality of a file that it doesn't look compressed.
Great! that's all about how to compress images with the PDF4me app and how much it is essential to complete your day-to-day documents, images requirements over smartphones.