By Vishnu Subramoniam | Edit PDF
Edit PDF online with PDF4me PDF Editor
We come across a lot of digital documents in the present day. When documents are in PDF format, editing them is not an easy job. Now without hassle, view & modify PDFs using the free online PDF Editor from PDF4me. Annotate documents, add text and images, paint or draw shapes, highlight text, add QR codes, e-signatures or even add watermarks to your document in simple steps.
PDF4me gives you the lightest, fast & best PDF Editor and Reader online. All you need to do is upload any document and we will open it for you as a PDF. Make the changes using our various quick Edit tools by viewing the changes you make with the smooth visual interface that the PDF editor provides.
How to Edit PDF files online?
You can also use the PDF Editor tool to create PDFs from scratch. Just upload a blank PDF or Word template in the Editor. Start adding text or images or shapes and create a PDF based on your requirement.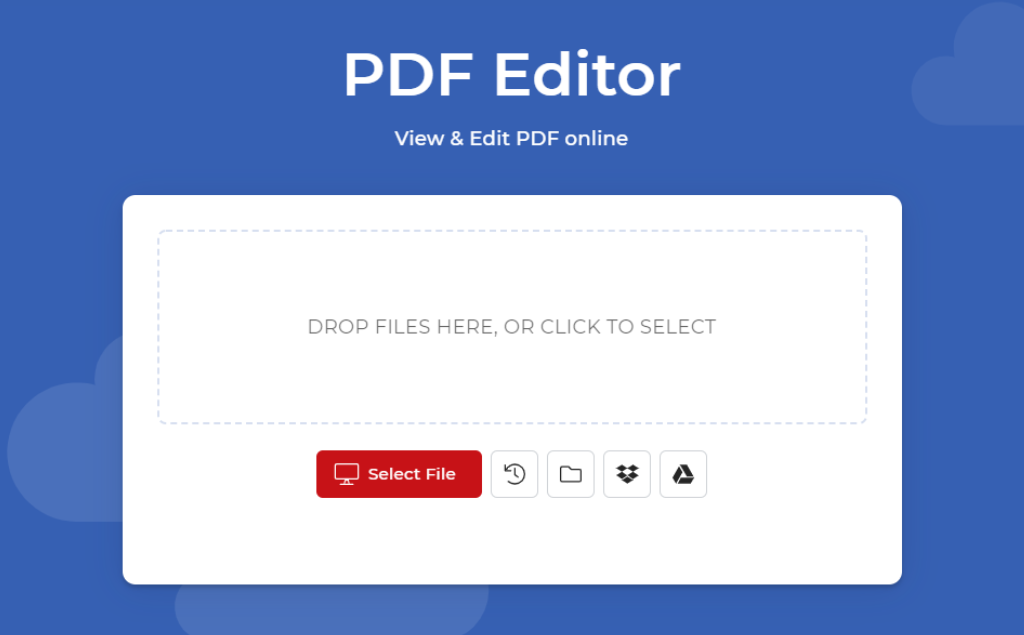 Upload the PDF file you want to edit.
Upload any popular document format, and our PDF Editor converts and opens it up, as a PDF file, automatically. This makes it easy to make quick edits to other document formats and download them as PDF.
Once uploaded, use the various tools to make the edits you want to make to your PDF file.

Note: Easy annotate tool. Make some quick notes or reminders to your document.

Highlight: Highlight important text or part of your PDF in the color of your choice.

Textbox: Add additional text to your PDF with custom settings like fonts, color, alignment, etc.

Paint: Add some quick custom art or drawings to your PDF.

Stamp: Select from a list of predefined stamps suitable for your PDF.

Shapes: Add various pre-defined shapes you want - Rectangle, ellipse, triangle, etc.

QR Codes: Add QR codes with the text you require to make the PDF machine-readable.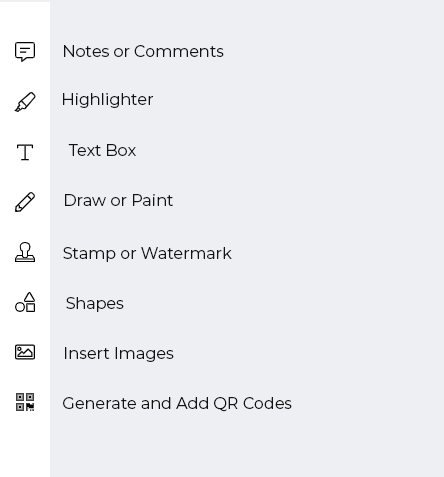 Once all the edits are done, you can directly print the PDF or Download and Save it to your local machine using the buttons on the top-right of the PDF Editor.

Give the PDF Editor a try now and create some awesome looking PDFs!
Get a PDF4me Pro Subscription to edit unlimited PDFs. Also, there will be no limit to the number of times you can use any other tool of the PDF4me Suite.