By Varun Satish | Edit PDF
Extract images and text from a PDF online
All documents are created with one or more components. More often they contain just texts and images. This is the case in almost all documents we handle. Rarely do they contain some macros or videos and other unusual components. The same goes with the PDF files we come across as well. Sometimes we might want to separately use the images and text contents in these PDFs.
Well, PDF4me has the perfect tool to help you sort out this situation. The Extract Resources tool from the PDF4me online tool suite can easily separate the text and image components in any PDF for you. Just Drag and Drop the files you want to extract the images or text from and the tool gives you the extracted components in a Zip file.
How to Extract Images and Text from a PDF online?
Easily extract all images and text contained in a PDF on a per-page basis using our Extract Resources tool. Let's begin by launching the tool from the PDF4me Online tools page.
Upload or Drag & drop the PDF files you want to extract contents from.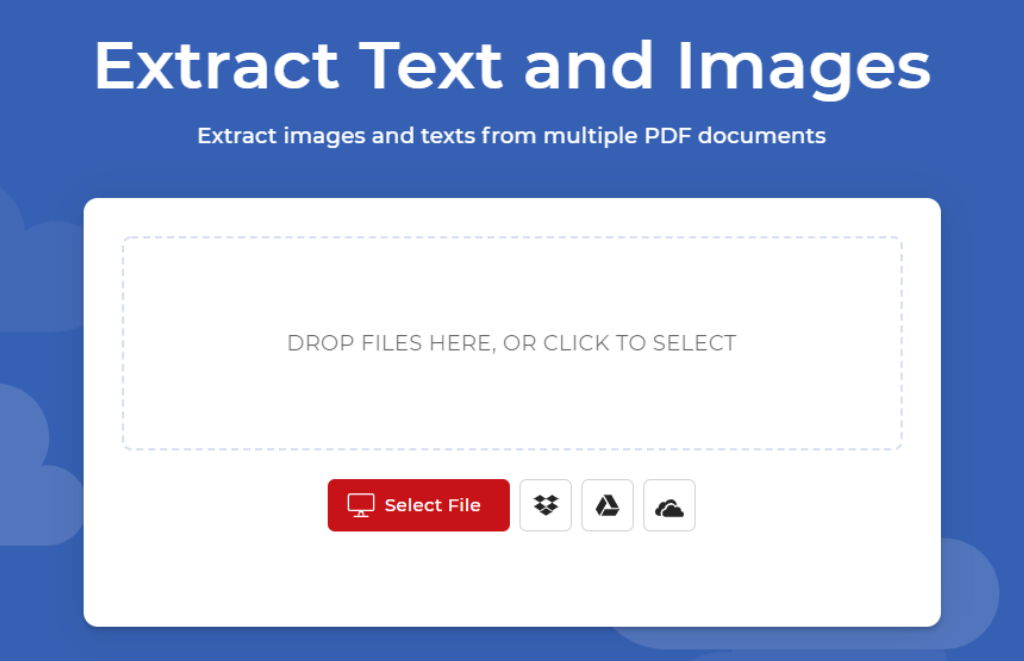 Select the suitable profile for your extraction based on the requirement.

Text & Images - Extracts all text and images from the PDF.
Only Text - Extracts just the text contents of the PDF.
Only Images - Extracts only the images contained in the PDF document.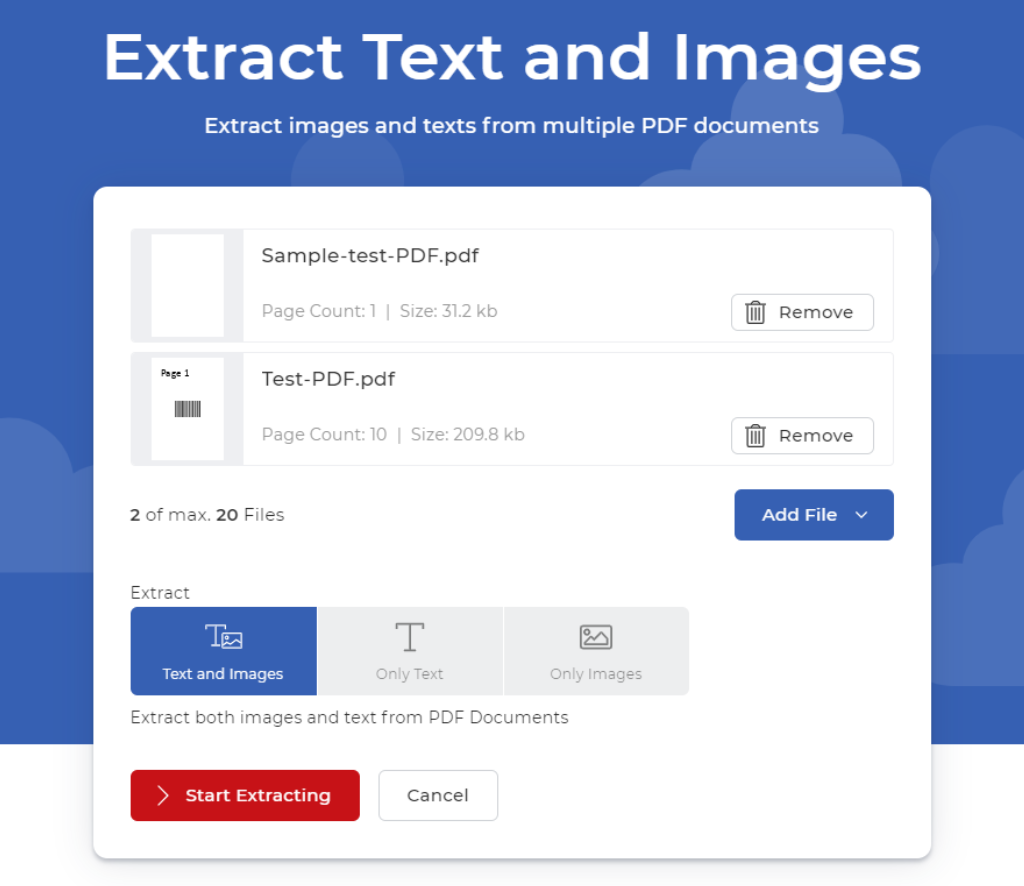 Once you have chosen the profile, click Start Extracting. Once the processing is completed, the resources from the PDF will be ready for download as a Zip file.
The components will be extracted on a page level and will be sorted on a page basis. You can further use our tools to merge the contents further.
Moreover, directly upload files from cloud storage like Google Drive or Dropbox for faster processing. This will also help you save your data usage.
Become a Pro user to extract from as many as 20 documents in a single process. As a Free user or Basic user, you might have several restrictions in using various features.