By Varun Satish | Convert from PDF
Convert PDF to e-Book in ePUB format
An ebook is a book publication made available in digital form that allows you to read it on an electronic device like a computer or handheld device. eBooks are popular in two file formats - ePUB and Mobi. Mobi was Amazon's proprietary ebook file format for their eBook reader - Kindle. As of 2022, Amazon no more supports the .mobi file format and is now using the ePUB format.
eBooks can give you an Amazon Kindle or Kobo-like reading experience across your devices regardless of the screen size. Enjoy rich media and a book-like reading experience on mobile phones or PC with compatible apps that can display eBooks. Let us look at how we can use PDF to ePUB tool from PDF4me to create eBooks.
How to convert PDF to eBook?
The PDF4me PDF to eBook converter ensures faster processing of your documents. Let us begin by launching the PDF to epub tool from the tools page.
Upload your PDF files in the PDF to ePUB converter.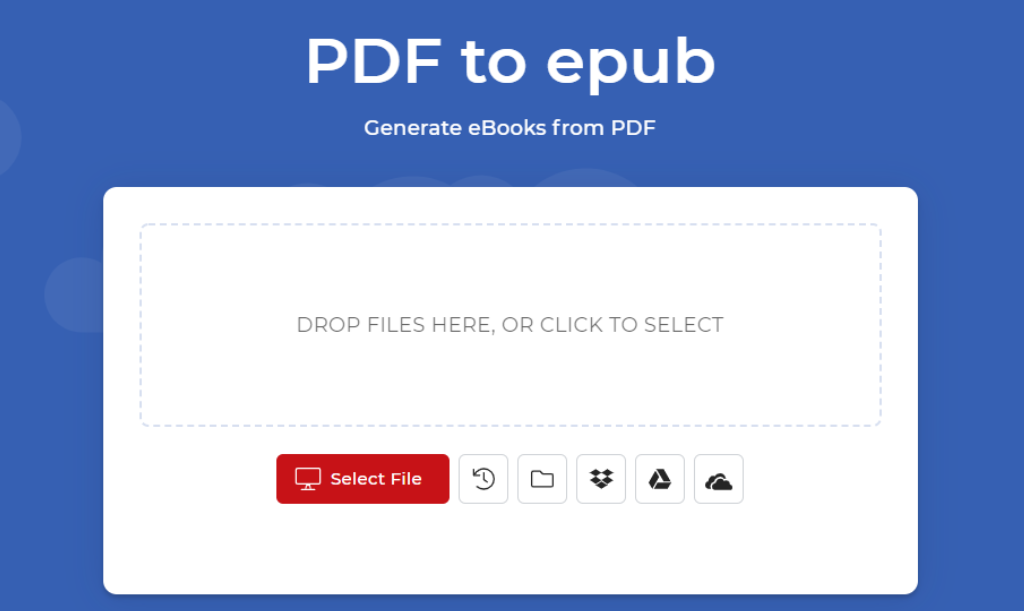 You can even upload other document formats like Word, PPT, and Excel as well. The PDF Converter converts it to a PDF in the backend before it is again converted to ePUB.
After the file is uploaded, you can also configure the following
You can also select a custom cover for the ebook as well.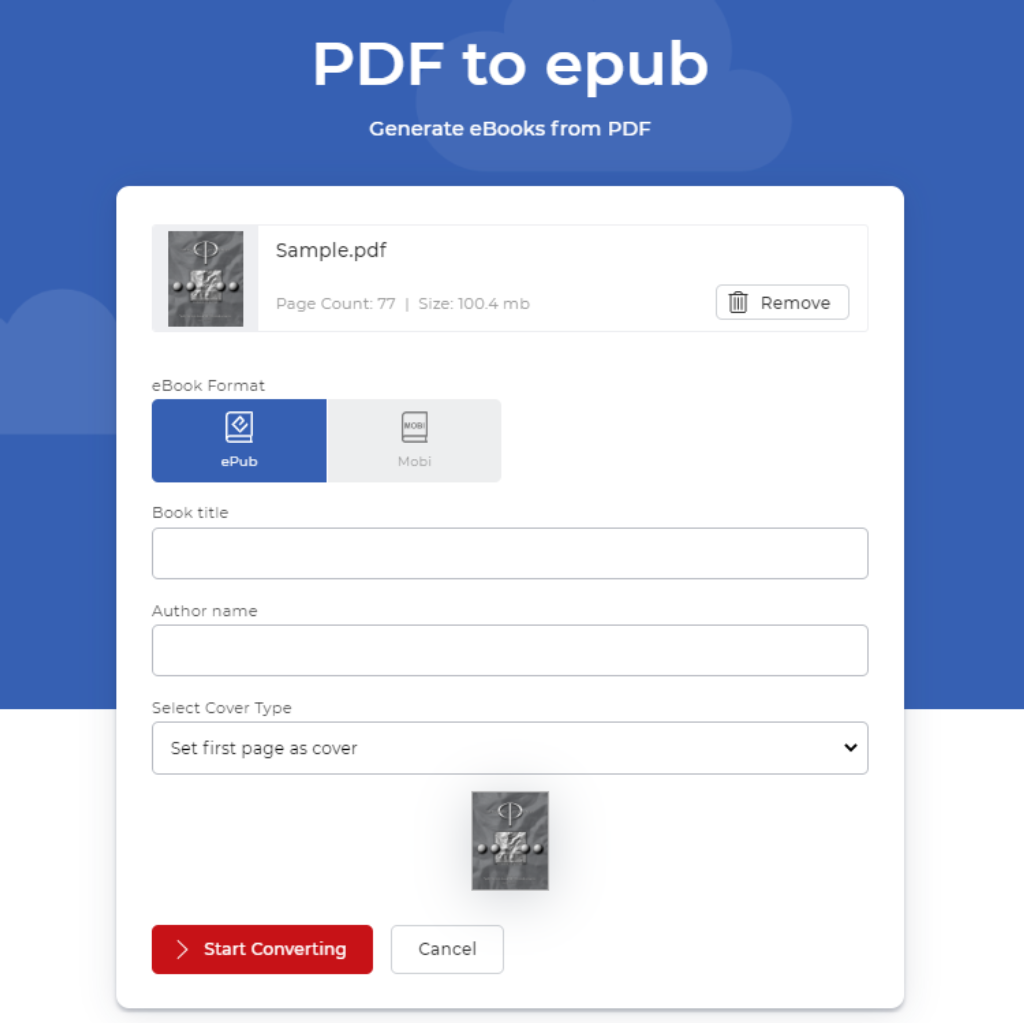 Click 'Start Convert' to create quality eBooks from your documents.
Once the conversion is complete you will be able to download the ePUB file and read it over an eBook reader app or devices like Kindle or Kobo.
Get a PDF4me Pro Subscription to create eBooks unlimited - No page or file size restriction. Also, there will be no limit to the number of times you can use any tool of the PDF4me Suite.