By Aravindan Dhanapal | Convert from PDF
How to Convert PDF to Google Docs for editing
The introduction of the PDF revolutionized how documents come into a paperless format. It opened possibilities as people can now save forms, slides, and web pages into an easy-to-view file format that you can open with readers and web browsers. It also simplifies how to have them printed and reproduced.
The one notable hurdle that PDFs would pose is in how you cannot make any immediate edits. For that, we have a solution. Today, we look at the way you can convert a PDF to a Google doc for easier editing and adjusting.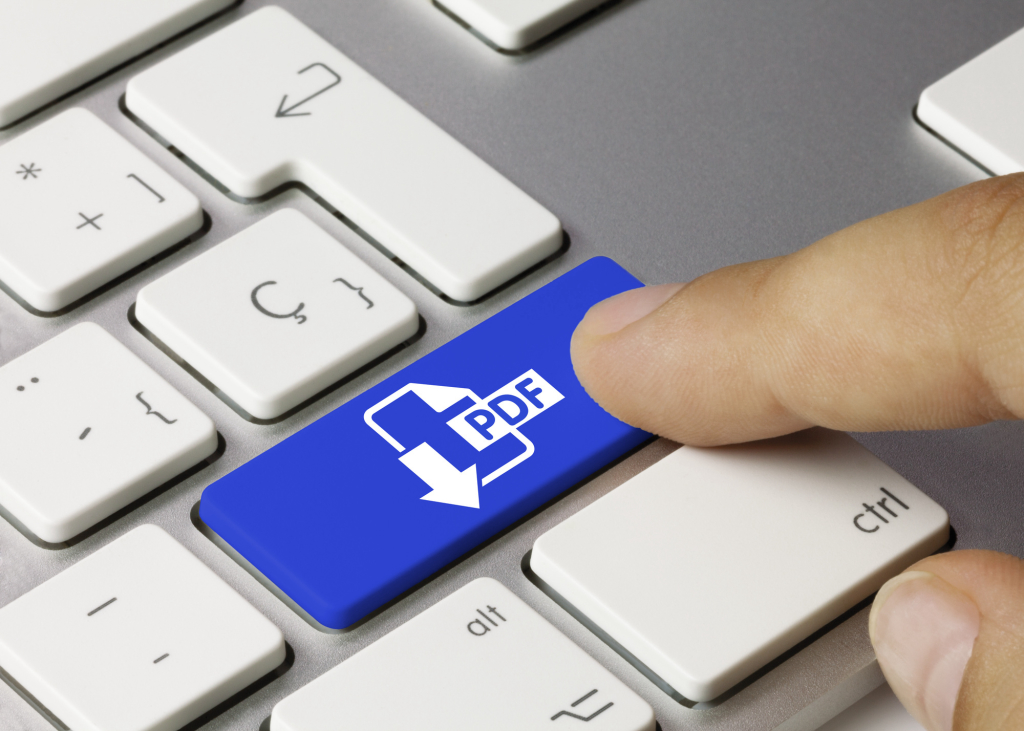 Understanding Google Docs
Before we learn how to convert a PDF to Google doc files, you need to understand what Google Docs is first. Google has a series of applications and functions for its users that allow them to create documents, spreadsheets, and slides.
In particular, Google Docs focuses on the creation of documents. For spreadsheets, you have Google Sheets to manage that. As for slides and presentations, you have Google Slides to cover that matter.
What makes Google Docs an effective tool is in how it allows other users to access these features online. As long as they have a Google account, they can log in and use the Google Docs feature.
In essence, Google Docs works out as an online open-source option for creating and editing documents. Other open-source options for office suite programs include LibreOffice and OpenOffice.
There are also specific iterations that run in direct competition with Google Docs. Such as Microsoft Office and iWork for Mac OS.
File Types for Google Docs
On its own, Google Docs does not have its own file format. Converting something to a Google doc file only means it turns into a file that you can open using Google docs. This is where we look at the various file formats that you may encounter.
One particular instance is the DOCX file format. This one is among the universal formats available for documents that allow for editing through a word processor.
This file format started with Microsoft Word 2003. Its predecessor, the DOC file, appeared in the earlier versions of Microsoft Word. Now, its later iterations carried on with the DOCX as its default format and found its widespread use.
The good thing about the DOCX format is that you can open it and make changes to it using other word processors. In this case, you can do the needed edits in Pages, LibreOffice Writer, and Google Docs.
As for which file types you can save your documents at using Google Docs, one of the main options available is DOCX. The other option you have available is to save it as a PDF.
Understanding PDF
The Portable Document File, or PDF, is another universal file that online documents take the form of. With this format, documents with images and high-resolution assets get into a streamlined format that makes it easy to distribute.
Viewing these types of files requires the need for a PDF reader, such as the Adobe Acrobat Reader. You can also use your web browser to view them in the same way as a web page of sorts. With it, the document becomes easy to view regardless of platform or OS used.
This makes it the file format of choice for documents as you can access them on any type of computer. More so with phones, whether you use an Android or an iOS phone. With the right app, you can view these files without issue.
The good thing about the PDF format is how easy it is to streamline and distribute full-text documents. It also does the same to files that include pictures and images. This format ensures the formatting and layout remain untouched and secured when opened and viewed.
With this setup, anyone who can view a PDF would not be able to make any changes to it. This is one of its strengths when thinking about maintaining the look and format of the document. This also is its notable weakness due to how it becomes hard to rectify and fix when there is a mistake in the form of a typographical error or wrong use of color.
Convert a PDF to a DOCX file
The PDF's advantage in maintaining the document's integrity is one of its downsides. This is the case when you don't have the means to edit a PDF.
There are tools and methods available that you can use. Among these methods is through file conversion.
In this case, converting a PDF into a DOCX file allows you to make the changes. It turns the PDF into a Word file, making it easy to edit using Google Docs. This way, you can do the needed changes or make the necessary additions.
To do this, you can use this PDF to Word converter to start enacting the needed format switch. There are instructions included to help you enact the process.
Once you made your changes in the document as a DOCX file, you can export that back into a PDF form. For that process, you go to File on the Google Docs menu bar and go to Download. You would see the option to pick any file format, among which is the .pdf format.
The Advantage of File Conversions
The good thing about file conversion is that it does not limit itself to documents. You can convert a PDF into a different format, such as a PowerPoint file or as an Excel file. If you want to use a PDF as an E-Book, you can also choose to convert it into an EPUB file.
These file formats can go from one end to another, where you can also reverse the change. This way, you can find a file format for your documents that makes it easier for you to work with.
Convert a PDF to a Google Doc File Today
Once you have the means to convert a PDF to a Google doc file, you can work on the necessary changes or make the needed additions. This works great for manuscripts and also for filling up forms. With a suitable file conversion system, you can let this file format suit your needs.
This also works for any document that you have in hand. So, if you need the means to convert a PDF into a different format, you can try any of our file converters. You can also contact us with any questions or comments.