By Nishanth Asokan | Convert from PDF
Convert PDF to DOCX files that are editable
PDF files are usually created tamper-proof and are highly portable. For this reason, they are not easily editable. They need much more sophisticated software to make them editable. A better workaround is to convert the PDF to another format like Word and edit them using software like Microsoft Word or Google docs.
Now easily convert PDF documents to high-quality editable DOCX files using the PDF4me Word to PDF converter. The PDF to DOCX conversion is powered by an advanced OCR engine to make the output files as accurate as possible. You can directly upload files from cloud storage like Google Drive or Dropbox for faster processing. This will also help you save your data usage.
How to convert PDF to DOCX editable files?
Let us begin by launching the PDF to Word tool from the PDF4me tools page.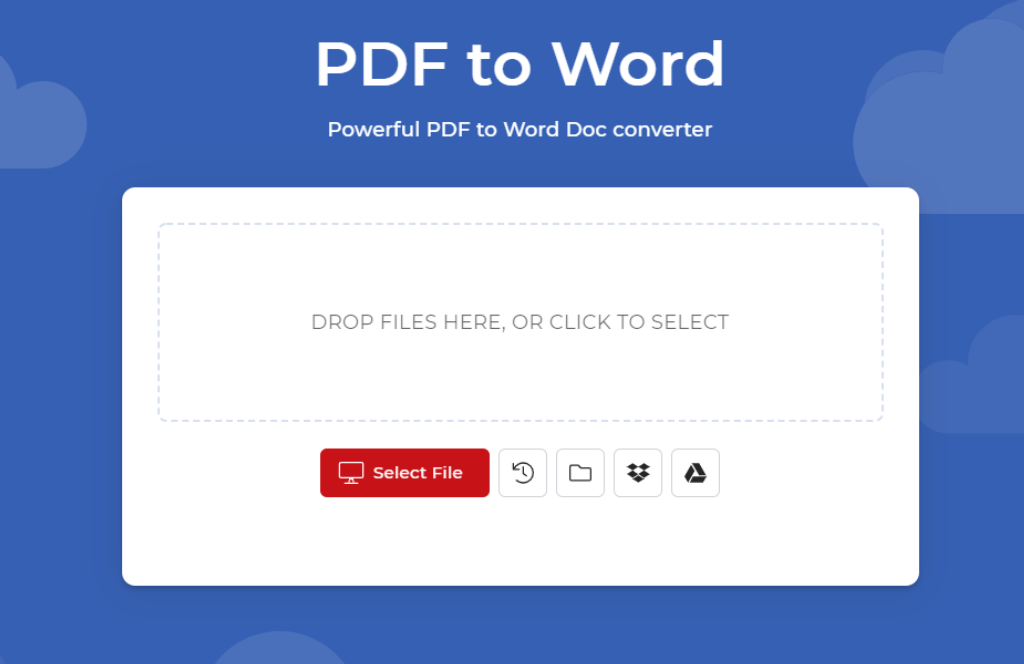 You can even upload PDF files of scanned documents, or from captured images. If they contain recognizable text, PDF4me OCR will convert them to text and generate the Word document.
Upload or drag & drop a PDF to the PDF to Word converter.
Select the quality profile for conversion.

Standard: Restricted character handling and formatting
With OCR: Best character handling. Implements best in class OCR.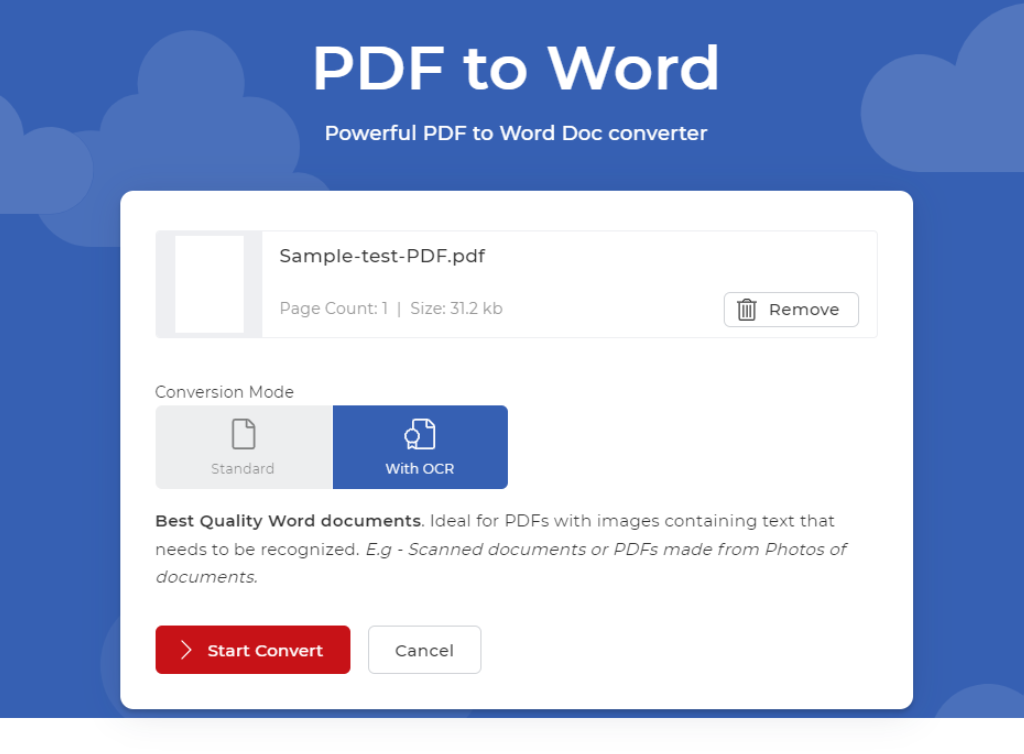 Once you have chosen your quality profile, click on Start Convert. In a few seconds, your DOCX file will be ready for download and further processing.
The High-quality profile for Word Document creation is available only for PDF4me Pro users. Start a subscription now and use all the tools in the PDF4me suite unlimited.