By Shani Sankar | Automation
An introduction to automation with Zapier and PDF4me
Where the digital world drives the business, correspondence with documentation strengthened its momentum using technologies to grow. People prefer Pdf formats in this modern time of digitalized documentation. The benefits of using pdf formats as we are aware of are umpteen compared to any other document formats. The features available for processing documents be it for creating, converting, merging, compressing, or more makes PDF suites a favored tool-package across industries. Also, pdf synchronization with the SaaS model of business operation or any other environment in 'cloud' is the best. Integrating platforms like Zapier, and a PDF tool like PDF4me can bring out varied combinations of automating job workflows. You may read a few benefits of using this integration.
Read through to get better know-how, if in particular, you are new to automation with Zapier and PDF4me.
SaaS has promoted the world to move towards a new reign of digitalization, that people started to experience increased productivity and efficiency, any time in every activity. Living in a "Time-bound" system, we love getting things done error-free, with perfection. Getting a job done by itself is to automate the time-consuming activities involving the integration of multiple other systems. Eventually, it includes gathering data, filtering them, processing, and finally make a presentable piece of report or a document. With PDF4me, you can also enjoy customization of the tool based on your requirement.
For instance, if you need to manage an order processing activity requiring an exchange of many documents, the amount of effort and time invested until it is finally ready for usage or submission is quite huge. Likewise, an educationalist may need a lot of his time and energy to convert a set of study materials prepared by him in various formats like PPTs, Excel, Word, or images to PDF format.
The situation is no different in the insurance sector, where individual signatures are vital and mandatory for the policies and the claiming process.
Whatsoever the situation of work is the business demands workflow that processes jobs automatically without any manual intervention. It is the perfect choice to improve productivity and simultaneously reduce the cost of operation in any function of a business sector.
In the current generation of advanced digital interventions, every other function works with computers, the internet, or the cloud. There is an endless list of software-programs used in every realm of business. We have started to call them applications, and if done by internet or cloud, aptly "the web applications". Decades ago, data had to be referred, collected, and used manually with care. Approvals and Exchange of documents to multiple functionaries or disciplines of work were time-consuming. Now, you can do all these through computers. Integrating information is a priority while executing documentation jobs. Automate your activity involving multiple functions and generate a clean report or a document with integrated platforms like Zapier through PDF4me. Benefits are many, but we have listed a few for you to read further.
How can we make a complex pdf job work simple? No wild guesses, if you have heard of platforms like "Zapier". Be assured that the job is done!
Three keywords that you shall remember when using Zapier are "Trigger", "Action", and "Zap".
"Trigger" makes you do an "Action", making a "Zap". Read a little more to understand this better. We had earlier published a blog in this regard.
When a vendor or a customer subscribes his web application in "Zapier" it means a lot in data sharing and trust with Zapier. Consider a scenario in the manufacturing business with the same previous example of an order processing module. If you are the manufacturer of computer peripherals or accessories, how do you convert the entire order processing job into an easy automated system? You might have the following processes in your daily order processing function.
A customer would place a purchase order through a form. He may use his email application, or he may use the form available on your company website. Or very remotely, he can use a printed, soft copy of an order form. You must notice here the number of web applications involved. It can be the email system, the order form application in the website, or a cloud that uses the software service to provide the customer an appropriate application. You can see and access all these web applications through Zapier if they are enrolled there. This activity creates the "Trigger". You can choose the application and develop rules and filters to get a response from Zapier. The response is a result of the trigger. Let us say like an email with the purchase order word attachment from a customer or in the form of an excel sheet created in your website database by the customer.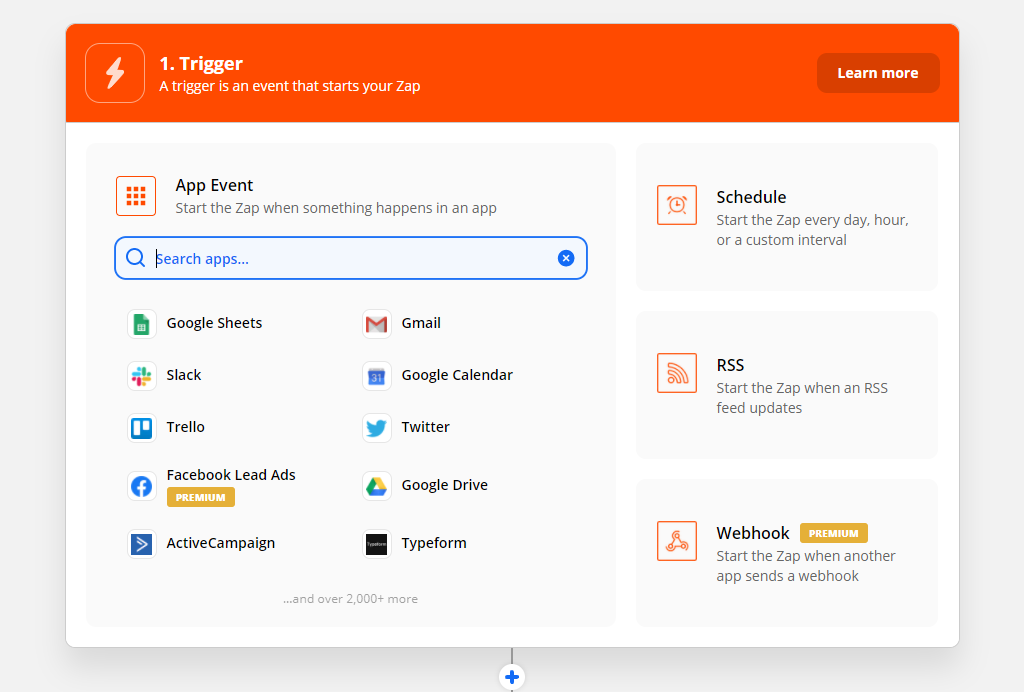 You may confirm your order with a digital signature on the pdf order you sent to the customer. After confirmation of the purchase order, you may probably be interested in generating invoices, or delivery orders, with details of the shipping agents. Now you would have created at least ten different types of document. Think of the time taken if done manually. Why would someone do it these days? Now that you have a computer, internet, and cloud, you may opt for Zapier to automate this entire process by using these simple steps to automate your pdf jobs through Zapier. As a manufacturer, how would you get all these documents converted to pdf?
We need to establish a connection with the pdf application in use from Zapier, let us say you use PDF4me, a reasonably handy and cheaper PDF tool.
Once a connection is established, as a user of PDF4me, you can now define the "Action". You may refer to the pages at the PDF4me website to learn and create your first automation task with Zapier. Also highlighting below 5 simple steps to create zaps in Zapier with PDF4me.
Step 1 Open an account in PDF4me

Step 2 Go to API Calls and Key tab in the accounts page of PDF4me.

Step 3 Copy the encrypted key from the page.

Step 4 Key in or paste in the 'My apps' tab of Zapier, the encrypted PDF4me key, using the 'Add connection' button.

Step 5 Create Zaps using the PDF4me account (in PDF4me, we have an option to renew the key for security reasons).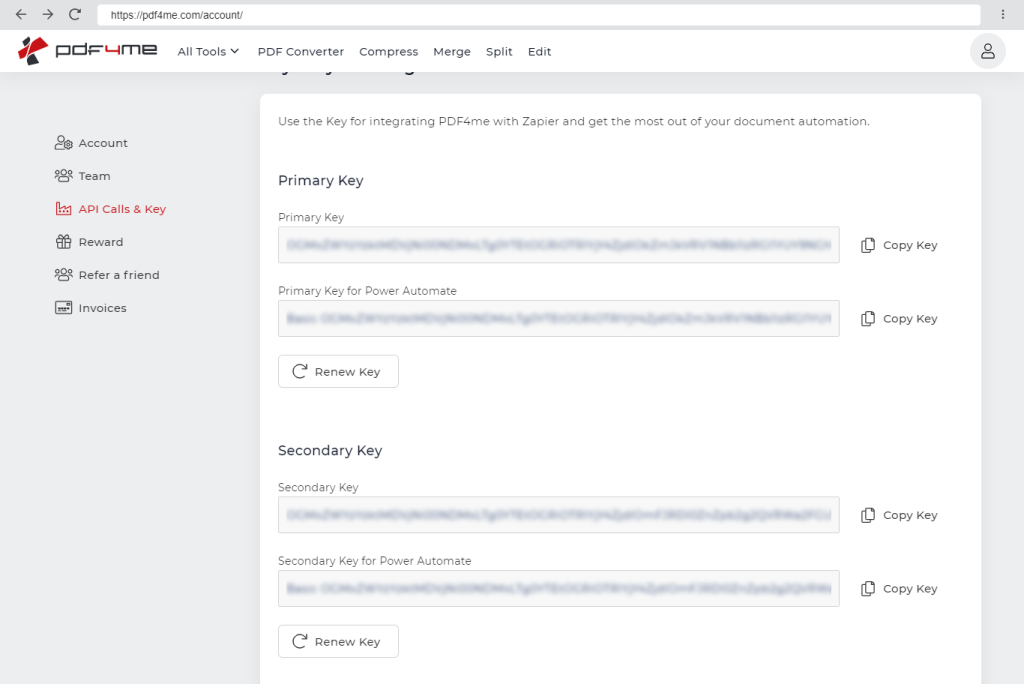 Having established this connection of your PDF4me account, now you are all set to convert these order forms to pdf, using the pdf convertor feature listed. Or you may want to add a watermark, barcode, or stamp of your company, you may want to merge a few orders, or you may want to send the converted pdf order for a digital signature and approval to confirm the purchase order. Oh, you see too many choices listed out. You may also try it out right away, get the hang of automation using PDF4me, in Zapier. Now you are good to proceed further and understand more about "Zap".
"Zap" is a workflow comprising "trigger" and "action", which after creation, can be saved and stored for future use. You must know more about it along with the know-how of the basic benefits it would provide with a PDF4me integration.
You can schedule the zap execution by setting a time
Options like 'My Apps' help to organize the applications you subscribed to Zapier. It includes securely storing the credentials.
Naming the Zap appropriately for easy identification can help for future use.
What are the common issues you face without a robust automation system for all your documentation and reporting jobs?
You cannot avoid documentation in any business. The simple reason that documents serve as pieces of evidence of your capability to your clientele, investors, or anyone who would have an interest in being a stakeholder. Documents provide trust between the parties, be it a customer, a vendor, or a supplier. Documents are also necessary to record the existence and history of your firm for future development. Preparing, processing, and preserving them is not so easy. Hence an automated document workflow is inevitable. How do I store, and manage documents for long-long years to follow???
When the business grows, to retain a position in the business market, you may have to advance towards implementing newer and trendier technological solutions. It for sure must be appropriate enough to improve productivity and must be cost-effective. "How do I identify and reach out to these solution providers of automation?"
Manual intervention is needed everywhere for two main reasons. Firstly, to make a final decision about the purity of information transferred. The second reason could be to retain the jobs of employees. The first reason putting it straight depends on the skillset and integrity of the individuals. "How much do I rely on the skill and ethics of an individual handling data and information?"
It's a common occurrence at offices with too many places that your only two eyes must watch. When there is always a deficit of manual support to offer a helping hand, you definitely would think of a 'transformer', 'terminator', all characters of science fiction movies, or a simple robot that would listen to you and follow your instructions. "How can I implement a perfect solution with minimum supervision?"
A competitive market is supposed to be healthy when the players remain consistently awake and active. An opportunity missed is a heavy price paid to see others taking advantage. Eliminating the involvement of inactive players is an added weapon. The quality in you must be the urge to make your "timely" presence in grabbing opportunities. Time consumption, while submitting a quotation, or an estimation matters a lot. "How can I save time and quickly create quotations and estimations?"
Me- "Do we still have review and approval processes in place before finalizing the documents or artifacts waiting for submissions?".
You- "Yes, we have, and we also might need to make corrections after the reviews and finally get signatures"
Me- "Then What could be the measure to estimate the effort and time required?"
You- "Conventionally in 'person-days'".
Dear friends, 😊 you need to set an early wake-up alarm! people have started to talk about work completion, based on internet traffic, measured in "bytes per second". "How do I make my document reviews and approvals with signatures faster?".
Answers to all these questions boil down to switching your document management activities into an automated system. When you select the integration of your various departments, be wise, in choosing tools that are reasonably affordable and available in the market like Zapier and PDF4me.
5 benefits you can get from automating your document conversions using Zapier and PDF4me is listed below
Track your automation history on the account page.
Well-documented help and support.
Customizable features.
Integrated to thousand other applications.
No coding experience required.
Check for PDF4me initiatives in other areas of document automation with various platforms. We also develop workflows to accommodate your specified need, thereby providing reliable customization of features.
"Whatever and however you automate, you still have to keep moving by yourself on and on and on…"