By Thomas Devasia | About PDF
How to Digitize Documents Using PDF4me Document Scanning Services
Paper is going out of business. Today, identity verification, tax filing, business planning, and other procedures need digital filing. As the world moves online, you need to learn to upload, scan, download your files to stay afloat. Paper files are difficult to parse through and they wear down as time goes on. Every major bank and company has recognized that going paperless is an efficient way to organize a business.
PDF4me provides top-of-the-line document scanning services, with access to all of the editing and converting tools you need for your file management. Continue reading if you want to know more on why you should use our easy app to digitize your documents.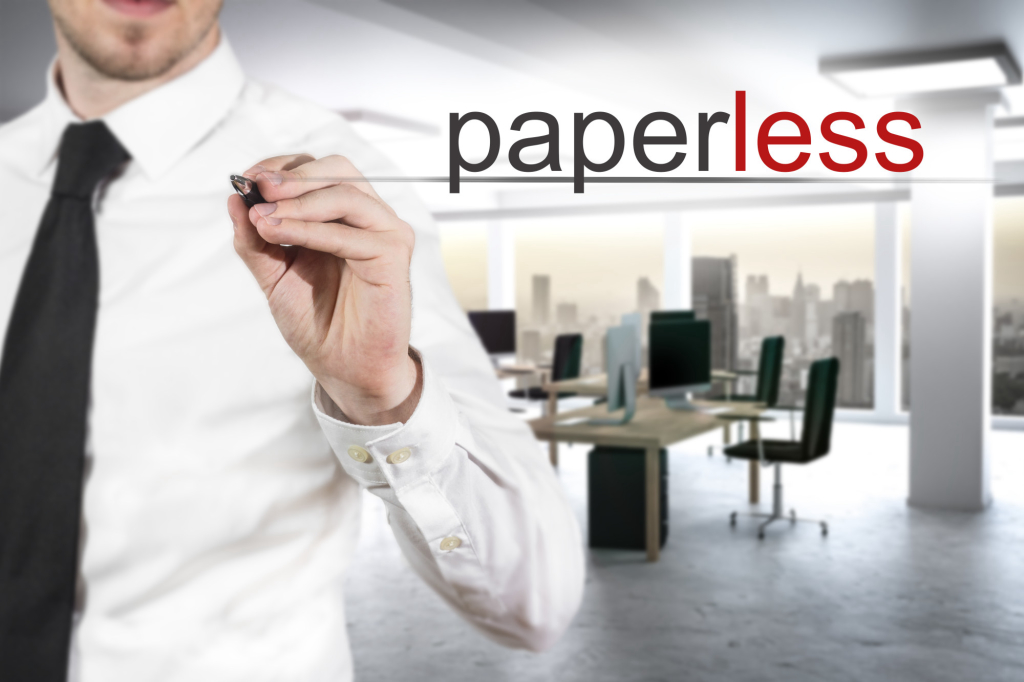 The Importance of Digitizing Documents
Digitizing documents is now an essential method of handling important documents at home and the workplace. With online communication booming, PDFs are the most defining file format of our time.
Scanning PDFs and keeping them in a Cloud or on your computer is the best method of file storage for a few reasons:
easy to email
less paper clutter in your workspace
easy access and search
ensuring the security of data
good for the environment
Have you ever needed to email someone an attachment? How difficult was it to capture a clear picture of an important document? Our app can help you with your personal and professional needs, by turning your blurry, dim picture into a high-quality PDF file. You can send your document or file on the go with a simple click of a button. With our app's search tool, there will be no more scrambling through piles of documents. Your document will be secured in the Cloud and easy to locate and access.
PDF4me's Accessible Document Scanning Services
PDF4me offers a variety of useful tools for your office and home for document storage and digitization. On the PDF4me Web App, you can:
scan documents
edit documents
optimize documents
secure documents
convert a PDF file to a Word file, Powerpoint, Excel, image, and ePub
convert a Word file, Powerpoint, Excel, image, and ePub to a PDF file
All you need is to go to our Home page and click on the All Tools button in the navigation menu at the top. All types of conversion tools are available for your document. You can click on the conversion tool you need and select or drag your file.
Scan with the New PDF4me Android App
With the new PDF4me Scan & Automation App, you can use your phone as a mobile document scanner. This app allows you to scan wherever you are, upload, save and even share directly from your phone. You can download the PDF4me Android app for free at the Google Play Store. The Android app is a convenient way to scan documents and save them on the go.
How To Use the PDF4me Android App
To scan a document using PDF4me Scan & Automation App, just open the application and use your phone camera to capture the image or document. You can even scan barcodes with the mobile app for tickets, QR codes, and much more!
The PDF4me Android app also allows you to edit the document on your phone by cropping it, adjusting the color, and compressing the file size for easy sharing. Using the mobile app, you can easily share your scanned documents via email, WhatsApp, and more. In your PDF4me account, you can organize all of your files to your liking, and keep them in select folders.
Use the PDF OCR for Transcripts
The mobile app also has a PDF OCR tool. PDF OCR stands for PDF Optical Character Recognition. This is a method that extracts text from an image or a scanned PDF. PDF4me's PDF OCR is a convenient tool that you can connect with files you've already scanned to transcribe the text on your documents into a Word file. This tool also works for any images, including screenshots and pictures of signs. PDF4me OCR utilizes the best text recognition technology to provide accurate text transcriptions for your needs.
Steps to take to extract text from a document:
Scan your document using the PDF4me mobile app.
Upload your scanned document or an image to the PDF4me OCR tool.
Hit the Start Convert button to create a PDF file with text transcription.
Download the PDF and copy/edit the text.
Sync with the Web App for Advanced Editing
The PDF4me mobile app is also a convenient way to upload your documents onto the PDF4me web app.
To access the advanced editing features of the web app, simply use your mobile login information to access those files on your computer. All of the scanned documents and images from your phone should be synced in your PDF4me account!
Although the mobile app offers a variety of editing tools, the PDF4me Web App Editor offers even more editing tools such as highlighting, drawing, annotating, designing logos, and adding watermarks.
Download Our Mobile App Today
PDF4me Scan & Automation App will make your life so much easier. Digitizing papers is the most effective way to keep track of your data. Digital documents are easy to find, organize, and secure for a lifetime.
With PDF4me's document scanning services, you can scan and digitize documents to the highest quality and edit them to your liking. If you need to convert your file to a certain file format, you can now do it with the click of a button.
Transform your phone into a smart document scanner by downloading the PDF4me Scan & Automation App today!