By Varun Satish | Convert to PDF
How to convert Screenshots to PDF?
Transform your screenshots or JPG to PDF
PDF4me provides the easiest way to convert and combine photos and images into a single PDF. Make organizing and sharing your photos easy using PDF4me Image to PDF feature. The Image converter converts the most commonly used image formats like PNG or JPG to PDF. JPG files are the most used file format for saving images. Every day you come across at least one photo or image - and yes it's most likely a JPEG. JPG files are small and preserve enough data to provide a good-quality image.
Creating PDF from your Screenshots
While we surf the internet or refer eBooks or any other document, there will be some important information that we need to collect and store for our future references or studies. In this scenario, we use to take screenshots and save those in folders. For referring to these data again, we need to open each image file and identify the required data by searching. This is very annoying! Our Image converter lets you transform hundreds of image files into PDFs in a single go.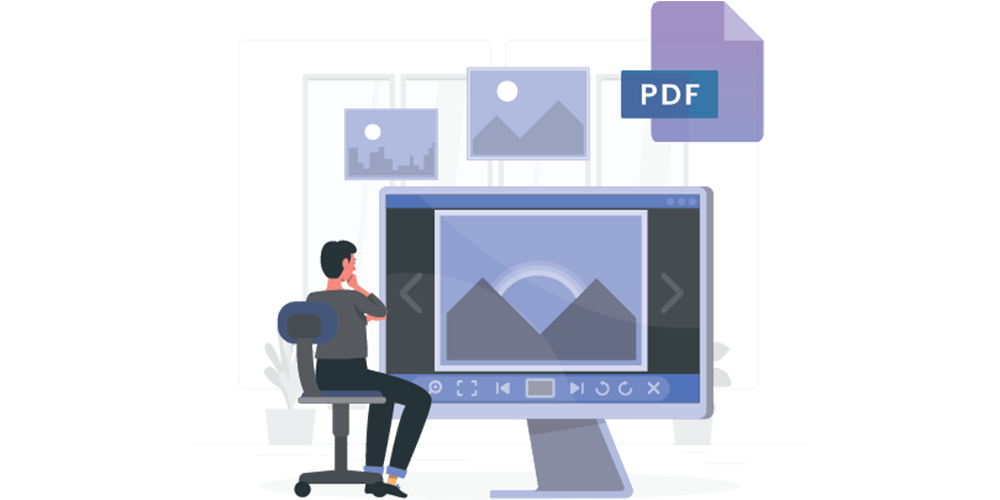 Convert up to 150 JPG to PDF or PNG to PDF with a Pro subscription. Choose the Pro plan or Get a Day Pass to try the best online Image to PDF convert tool.
How to take screenshots on Windows?
This can be done in several ways. A few of the quickest ways how you can take a screenshot in windows are
Use the Snipping tool - From the Windows menu, launch the Snipping tool and Select the 'New' button for taking a screenshot.
The Snip & Sketch tool - Launch the Snip & Sketch and Select the 'New' button to take a screenshot and make quick edits.
Print Screen button - (PrtScn / Prtsc) - Tap it to capture the entire screen(the image will not be copied to the clipboard) and use MS Paint to paste and save it.
Alt + Print Screen - Use the keyboard shortcut Alt + PrtScn to capture a quick screenshot of your active Window
Now that you have screenshots ready in JPG or PNG formats, let's quickly convert them to PDF.
Upload, or Drag & Drop, or Copy paste the screenshots in the Image converter.

Once you are done with necessary screenshots, Tick the Merge all files to one PDF check box to merge the screenshots to single PDF. You can re-order the uploaded files by simply click, hold and drag vertically.
To get your PDF, click Start Convert. Once the PDF4me processing is completed, your PDF will be available for download.

You can also choose to download the PDFs as a Zip if there are more number of files (if you do not choose the merge PDF option).
You can use the Alt + Printscreen to take a screenshot on Windows and it automatically copies to the clipboard. You can directly paste the image using 'Ctrl + V' in the upload window of the image converter.