Installation
There are two ways to install PDF4me App on your NAS. From QNAP app store or download the PDF4me's QNAP package from our website.
Pre-requisite
Our app is dependent on Qnap's Container station (Available in Qnap's App store). Therefore, please make sure you install it before installing our PDF4me.
Install from QNAP app store
This is the easiest way to install our app. Go to QNAP app store search for PDF4me and click on install.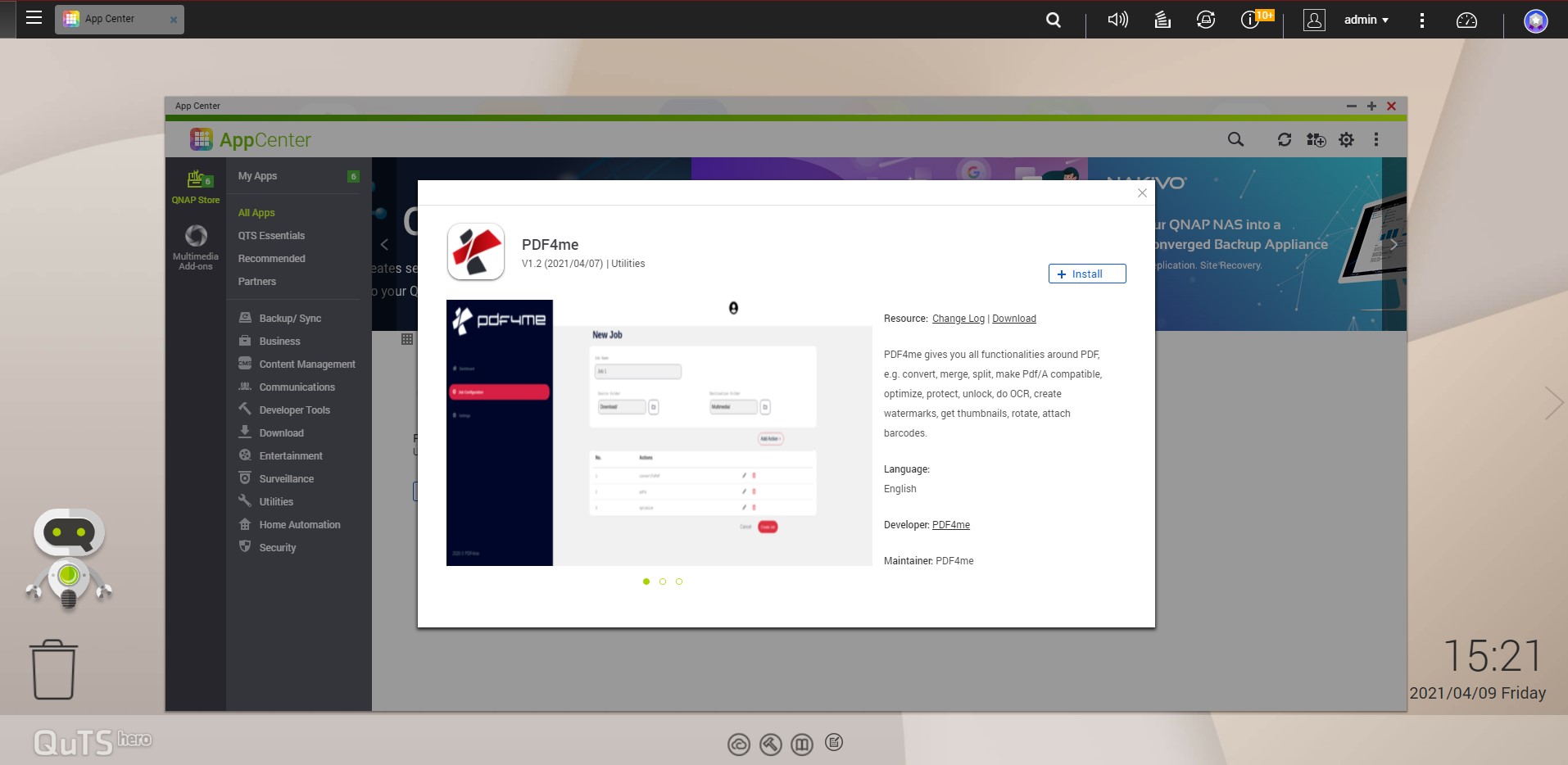 List of supported QNAP's NAS:
TS-128A, TS-228A, TS-212P3, TS-130, TS-932X, TS-832X, TS-332X, TS-532X, TS-932PX, TS-832PX, TS-432XU-RP, TS-TS-432XU, TS-832XU-RP, TS-832XU, TS-1232XU-RP, TS-1232XU, TS-432PXU-RP, TS-432PXU, TS-832PXU, TS-832PXU-RP, TS-1232PXU-RP, TS-1232PXU-RP, TS-1635AX, TS-328, TS-428, TS-230