By Varun Satish | Automation
Automate Compress PDF using PDF4me Workflows
PDF files can often come in very large sizes due to their ability to preserve a lot of data. The large size of PDF files can often make it difficult their further processing, sharing, or archiving. In some cases, it becomes difficult to upload large-sized PDFs to some of the online portals where you have size limitations to the files uploaded.
PDF4me Workflows Compress PDF action, you can automate and compress your PDFs up to 99% of their total file size. With as little quality loss as possible, the PDF Compress action is a great way to shrink the size of your PDF files which makes it easier to upload, share, archive, or process them. Moreover, there are various optimization profiles you can based on your requirements like Max, Web, and Print.
How to automate Compress PDF using Workflows?
Begin by going to the Workflows dashboard and select the Create Workflows button.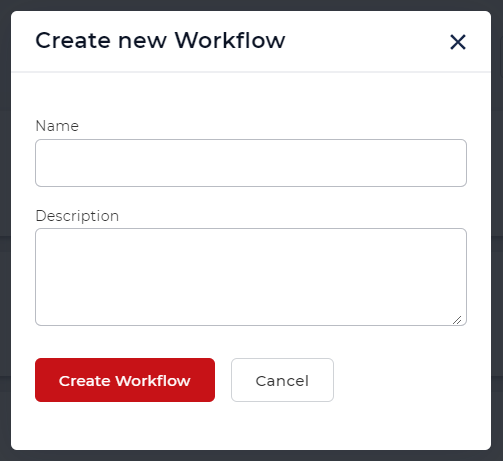 Add a trigger for the Workflow
Create and configure a trigger to initiate the Workflow automation.
Let's use the Google Drive trigger.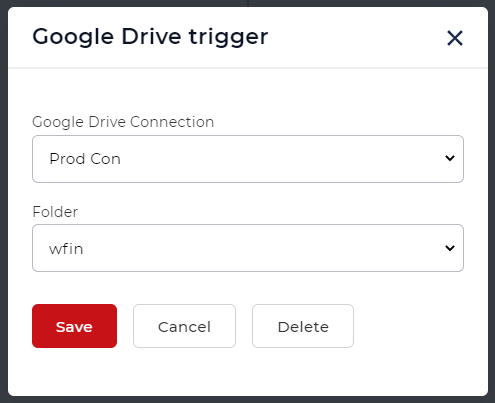 Add the Compress PDF action
Add and configure the Compress PDF action. Choose the compression profile of your choice.
Default - Normal compression, least quality loss
Max - High compression, some quality loss
Web - Linearized PDF for Fast Web view
Print - Optimized for Print jobs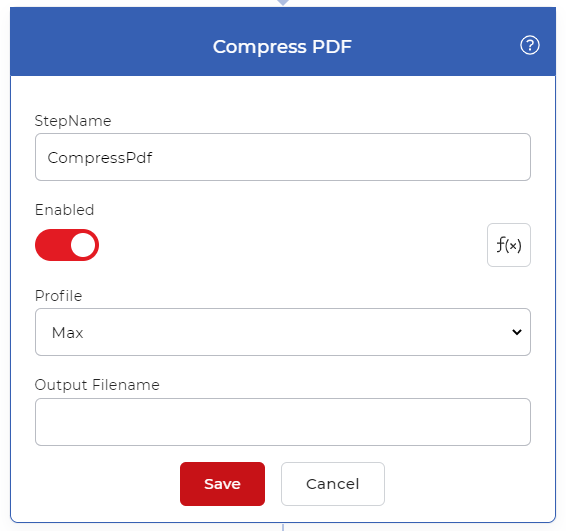 Add Save to Storage
Add the action for saving the output files. We can choose Save to Google Drive for the example.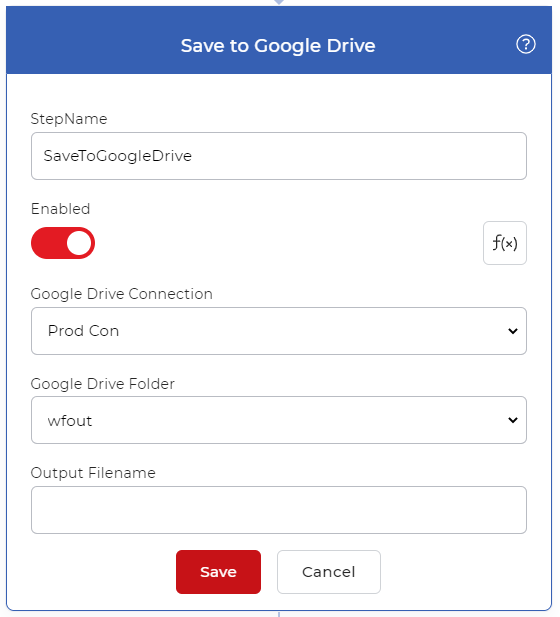 Save and Publish once the Workflow is configured. The sample workflow should be like this.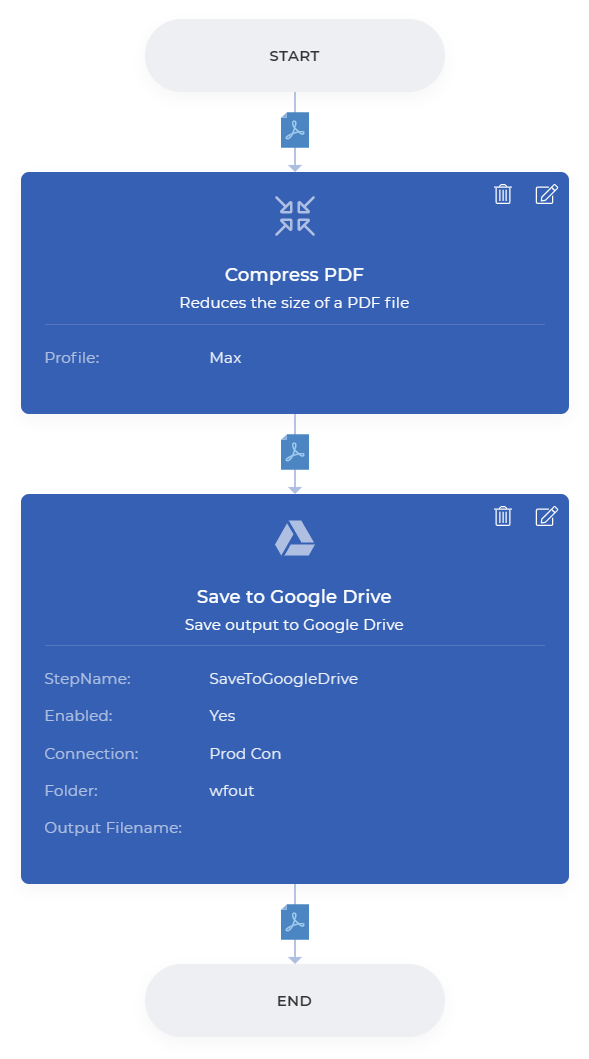 For getting access to Workflows you would require a PDF4me Subscription. You can even get a Daypass and try out Workflows to see how it can help automate your document jobs.